"Only Theatre of Pain" is the first studio album by American goth band Christian Death. This album is exactly what I would imagine as the backdrop for a Poppy Z. Brite or Anne Rice novel, something vampiric and sensual and darkly romantic.
Released through Frontier records on March 24, 1982, the 16-track album is 52 minutes of pure gothic insanity.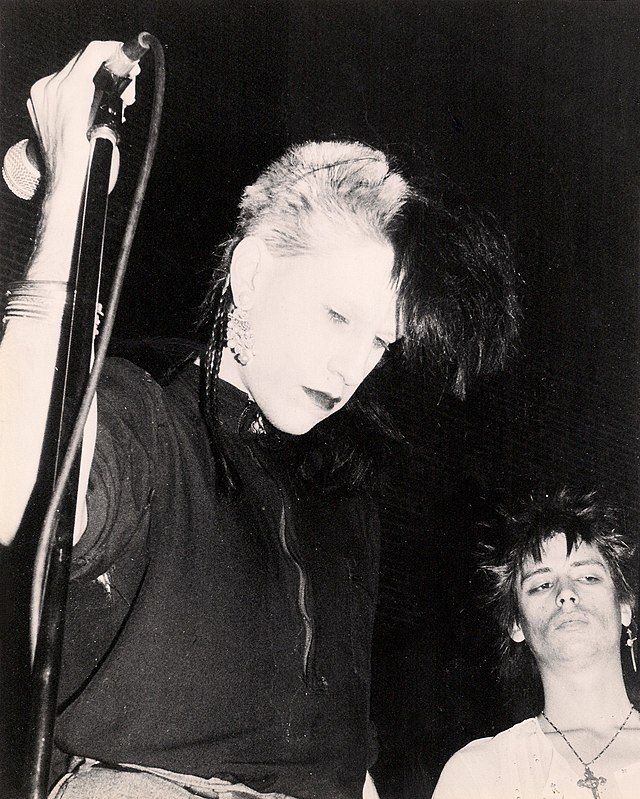 For individuals interested in getting into goth music or for those simply curious as to what "goth" sounds like, "Only Theatre of Pain" is by far one of the most archetypically goth albums I can recommend.
The album smacks of classic goth aesthetics, with invocations of magic, blood and allusions to religious texts and the works of Poe. Each track is its own story, united under a cowl of enigmatic mystique.
It's a riveting experience.
The Album
The album's opening track, "Cavity – First Communion" starts with foreboding church bells and a swell of drums and guitar.
The melody is warm and vaporous like incense smoke, the trilling guitar at times echoing the cries of a church choir. Vocalist Rozz Williams falls in with his distinctive voice, both raspy and insouciant, and weaves together a tapestry of dark poetry.
Let's skirt the issue of discipline
Let's start an illusion
With hand and pen
Re-read the words and start again
Accept the gift of sin
The gift of …

"Cavity – First Communion," Christian Death
Following this song is "Figurative Theatre," one of Christian Death's most popular tracks.
The song opens with with immediate energy. The rolling guitar slant is classic. Every time I hear it, I know exactly what's coming next, and that's the brilliance of Rozz Williams's penchant for extended metaphor. This brilliance pervades throughout the rest of the album.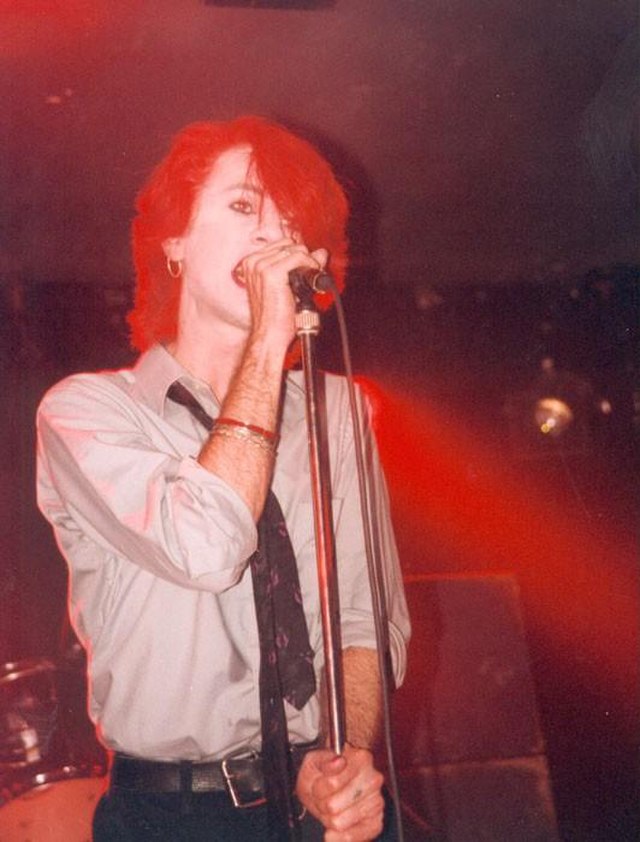 Breath ballet prancers spin on porcelain backbones
A child's muddled cry turns into hilarity
Ungracious freeloaders leave their dead on a doorstep
Flowers of doom all bloom in prosperity

Their razor sharp tongues invite to relax
As they slip the skin on your eyelids back
Invasive spectators get into the act
With roses and candles, silver knives and spoons
With silver knives and spoons

"Figurative Theatre," Christian Death
What I most admire about Christian Death is the way lyrics are translated through the mechanism of Rozz Williams.
His lyrics are intentionally abstract, blending imagery both horrific and holy to illustrate an ambiguous picture. When paired with his irreverent voice, otherwise grotesque concepts become dramatic and theatrical.
The album's tenth track, "Prayer," is a sort of intermission — largely instrumental and avant garde (reminiscent of the sounds of Williams's Shadow Project) — that ushers in the following (bonus) track, "Deathwish," and its melancholic nihilism.
I see the end, I see the end
Well it was open so I crawled inside
And someone up ahead was crying
Well someone up ahead was dying
Lost in the darkness, lost in today…

"Deathwish," Christian Death
Another notable track, "Desperate Hell," opens with an eerie harmony of ghostly wails, drums and guitar. Williams's quavering voice enters before the melody becomes manic and straight-up dastardly as the song's speaker is dragged into eternal damnation.
Final Thoughts
For fans of the esoteric and occasionally inscrutable, "Only Theatre of Pain" is a valuable resource.
From start to finish, the album is a journey. Perhaps even a horror, with the lurid and the beautiful posed side-by-side. Rozz Williams does not tell the listener what to think, but rather creates a vivid picture to do so for him.
Through the progression of abstract concepts, Williams tells a convoluted tale of perversion and devotion and subversion.
Every time I listen to the album, I notice something different. The album is so multitudinous, both in its lyrical construction and experimental sound design, that there seems to always be something new to notice.
Recommended Tracks
"Cavity – First Communion"
"Deathwish"
"Desperate Hell"
"Spiritual Cramp"