Dog Park Dissidents is a self-described "loud and flamboyant" queer rock band from New Orleans, Long Island and Philadelphia.
As the band explains, they "bend genres, genders, and decency" with a mix of "old-school" punk, pop punk and camp energy in order to stoke the flames of queer rebellion.
Anti-Respectability
The band's reputation largely comes from its unflinching condemnation of respectability politics and the corporatization of Pride Month.
While I personally am not a huge fan of the band I do admire their commitment to the defense of "queer anger," a concept often shirked by mainstream circles due to its "poor optics" and "lack of respectability."
The idea that being a "good queer" will somehow garner the support of the straight hegemony is certainly not new. The classic "kink at Pride" debate is a prime example of this.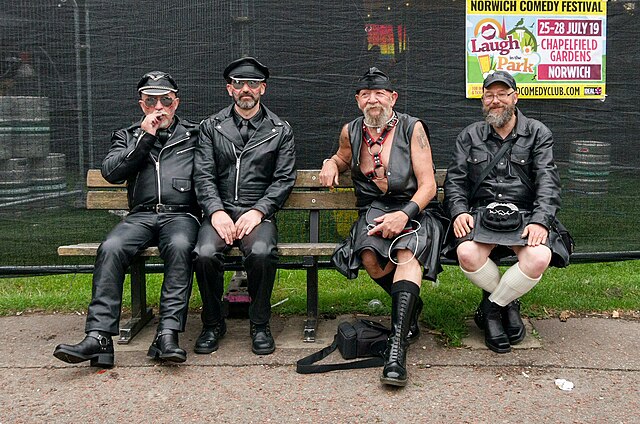 While it's understandable that members of a marginalized class would strive for anything to lessen the burden of systemic oppression, recent events involving a certain big-name grocery store demonstrate that even "respectable" queerness is not enough to win over those who have already decided that queer people are not worthy of public existence.
Thus, Dog Park Dissidents is wholly committed to being a group of "bad queers."
Such is the reason that I respect the band. Not only do they produce flagrantly bitter, queer music, but they exist as open members of the predominately-gay puppy play scene, a group often looked down upon by fellow members of the LGBT community for its lack of respectability.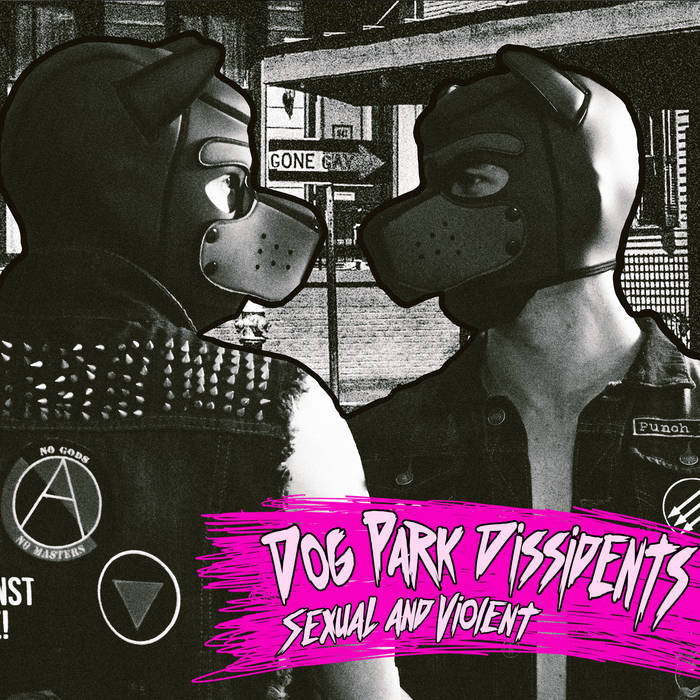 If Dog Park Dissidents makes anything clear, they couldn't care less about playing the game of LGBT respectability, especially when the rules are made by the same people who oppress LGBT people in the first place.
"Queer As In F– You"
Dog Park Dissidents formed in 2017 after vocalist Zax Xeper and guitarist Jon Greco produced the single "Queer As In F– You" as part of an anti-Trump sampler compilation.
Don't sell me a rainbow
Your market's never done s– for me
Don't want a seat at your table
And f– an invitation to your party

You want to celebrate a gay man on your cable TV
While trans lesbians of color dig in garbage just to eat
You've paved the road for CEOs to suck on some d–
While all the kids on the street are getting pelted with bricks

"Queer As In F– You," Dog Park Dissidents
The song was a viral success, leading Xeper and Greco to release the 2018 EP "Sexual and Violent."
The following year, the band had their first live performance in Long Island with drummer Mike Costa and bassist Joe Bove from The Arrogant Sons of Bitches, a 6-piece ska band active from 1998 to 2006.
Shortly following this was the release of the EP "High-Risk Homosexual Behavior," which featured Bove on bass.
The EP features the track "Refugees," which highlights the growing fear within the queer community as the enactment of anti-LGBT legislation becomes a growing threat on the horizon.
Into the great unknown
In fear of losing our home
With the stroke of a pen
Threatening to erase us
Our lives can be revoked
Hard won rights in limbo
When your shield's on the books
It's thin as the pages

"Refugees," Dog Park Dissidents
The band's next release came in 2021 with the EP "ACAB For Cutie," featuring Costa on drums.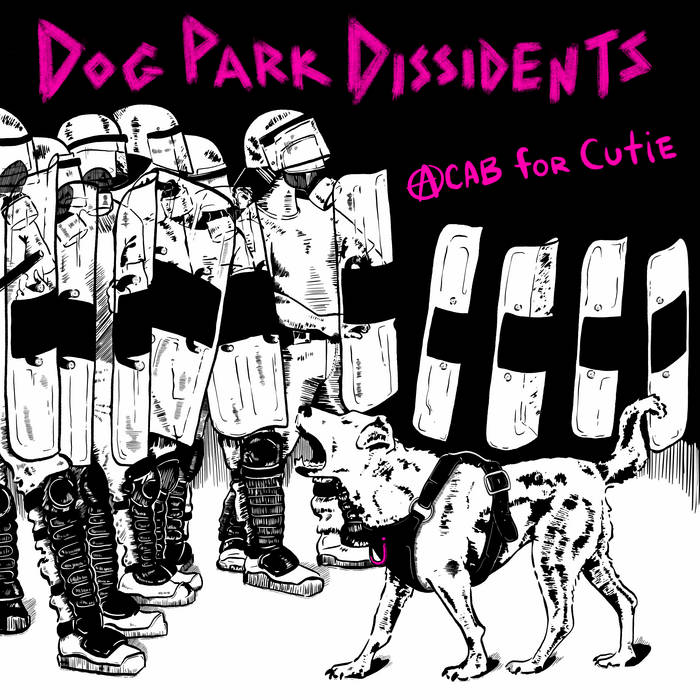 The EP touches on classism and queer liberation, exploring themes related to the queer community's relationship to the police force and the ways in which prominent LGBT figures capitalize on fame at the expense of their peers.
I don't care that the labor board
Says it's A-OK to be gay
When they shout, "get out"
You don't got no clout
They don't need a f– reason
They can say whatever they gonna say
I don't care that the police
Carry rainbows in our parades
'Cause they'll be sent to take down all our flags
As soon as their bosses want to put us in body bags

"Class Struggle," Dog Park Dissidents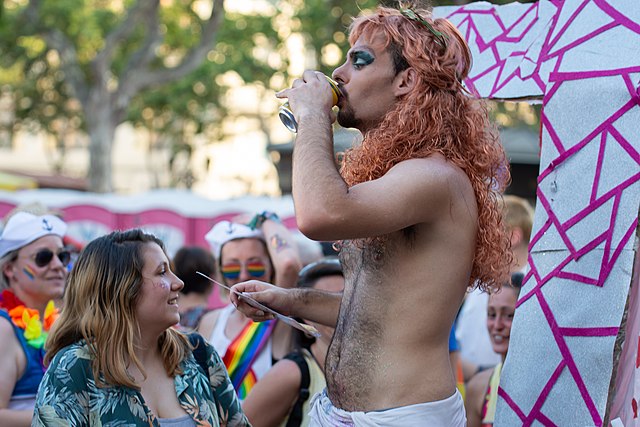 She's that empress with her fierce jeweled crown
And she don't care if you call her a sellout
Took your culture and she made it her brand
That's how you play, it's just the law of the land
But it was not enough for she
To make it a commodity
To turn your queerness into business
And to sell your raison d'etre
Bitch, she put on these nails
To hydrofracture some shale
You came to play, she came to slay
Entire ecosystems, hunty

"RuPaul's Frack Race," Dog Park Dissidents
The Pink and Black Album
As Dog Park Dissidents released their third EP, they announced their partnership with Say-10 Records.
On June 2, 2023, they released their first full-length album, "The Pink and Black Album," featuring a compilation of remixed and remastered tracks from all 3 EPs.
What I find particularly important about the album is its context. While other bands I've discussed, such as Limp Wrist and Los Crudos, were largely active during the 80s and 90s, Dog Park Dissidents exists in the contemporary sphere of queer culture in America.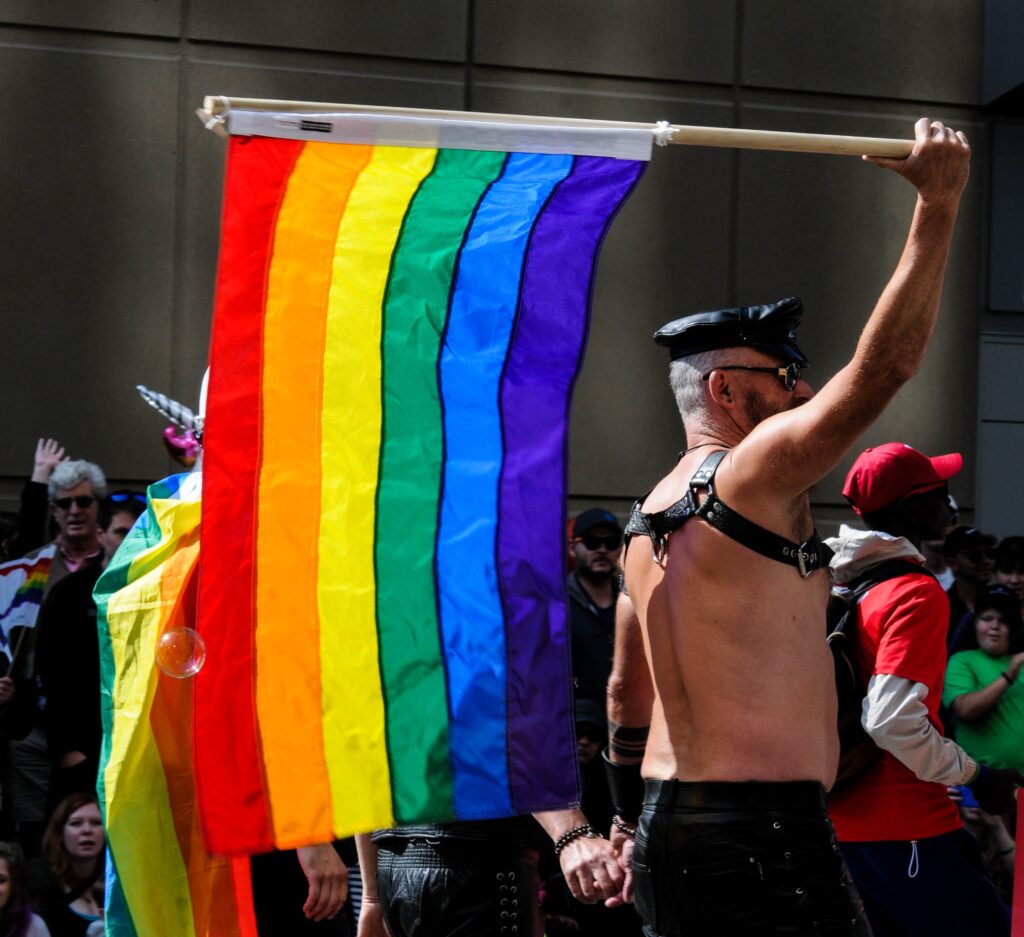 As someone who often hears straight people chalk-up queerphobia to something of the past, something I and other queer people are responsible for "getting over," projects such as "The Pink and Black Album" preclude the idea of straight people's plausible deniability.
Straight people cannot look past the messages laid out by Dog Park Dissidents without admitting their deliberation in ignoring queer suffering and contributing to institutions which directly suppress our freedom and self-expression.
With songs targeting specific political and social figures, dynamics and events, "The Pink and Black Album" paints a very real picture of the fears and struggles of the modern-day queer community.
As Dog Park Dissidents expresses in their song "Class Struggle,"
We're only free to be you and me to the degree
Capital and the state consent
We only live our lives and we can only thrive
Within the boundaries they have set

"Class Struggle," Dog Park Dissidents
The purpose of groups like Dog Park Dissidents is not to make the queer community "look bad," but rather to liberate the community from the burden of having to exist within the strictures of heterosexual respectability.
Once the queer community can reclaim its freedom of expression, it will be all the more easy to mobilize in defense of our civil liberties.
Until then, Dog Park Dissidents and other unabashed creatives will work to lay the foundation for queer revolution.