Depeche Mode, formed in 1980, revolutionized the goth scene with their distinctive sound.
Now they stand behind their most recent album, "Memento Mori," released March 24, 2023.
In the wake of Andy Fletcher's death in May of 2022, this piece serves as a testament to the band's unique spirit.
It manages to capture Depeche Mode's signature style even in the absence of one of its founding members.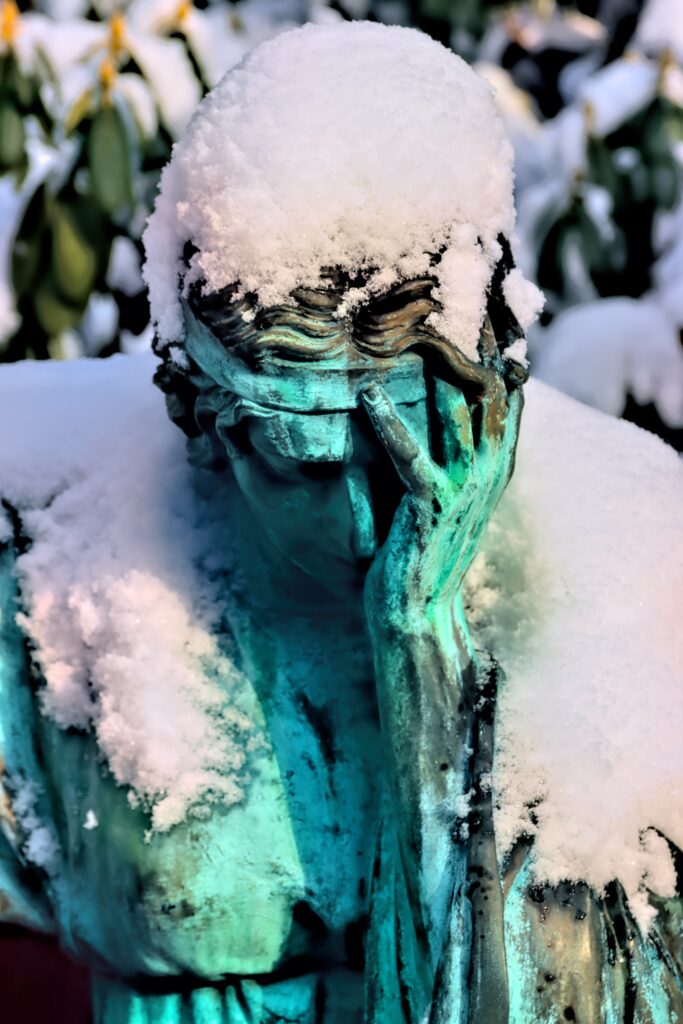 "Memento Mori"
Memento mori, a Latin phrase meaning remember you must die.
Ironically, also the subject of my most recent tattoo.
This phrase, adored by the Victorians, stands as a reminder of every individual's inherent mortality. Its interpretation varies across cultures and individuals.
In Depeche Mode's album, I see "memento mori" as an invocation of sensation: a narrator lays himself bare before an audience, succumbing to self-doubt and despair.
Through an assortment of carefully-woven sounds, the audience enters the narrator's "mind palace" ("My Cosmos is Mine").
An almost smoky synth arrangement coalesces with the dismal energy of Dave Gahan's vocals. An undercurrent of gloom stripes the band's characteristic sensuality, painting a romantic picture of misery and yearning.
For an opening track, "My Cosmos is Mine" does an excellent job of setting the auditory scene.
However, the album's second track, "Wagging Tongue," is a sharp stylistic pivot. The song is comparably upbeat, though still decidely morose with the lyrics "watch another angel die."
Compared to its darker predecessor, the song strikes a New Wave tone with a brighter, more colorful energy.
Synths function to produce vibrant electronic beats while Gahan harmonizes with bandmate Martin Gore, whose angelic voice obfuscates the song's pessimistic lyrics.
Following "Wagging Tongue" was "Ghosts Again," originally released as a single Feb. 9, 2023.
The song features ebullient synths and a danceable beat, again far removed from the deep gloom seen in "My Cosmos is Mine."
Together, "Wagging Tongue" and "Ghosts Again" complement each other. However, they fail to connect to the album's opening song.
As a fan of Depeche Mode's more woeful sounds, (and a passionate hater of "I Just Can't Get Enough") I began to worry about my compatibility with the album moving forward.
I had expected something mournful and dark, but the album appeared to be moving towards the figurative "light."
I almost considered canceling my review and selecting an album from a different artist, accepting the disappointment of "Memento Mori."
However, everything changed as the album's fourth track began to play.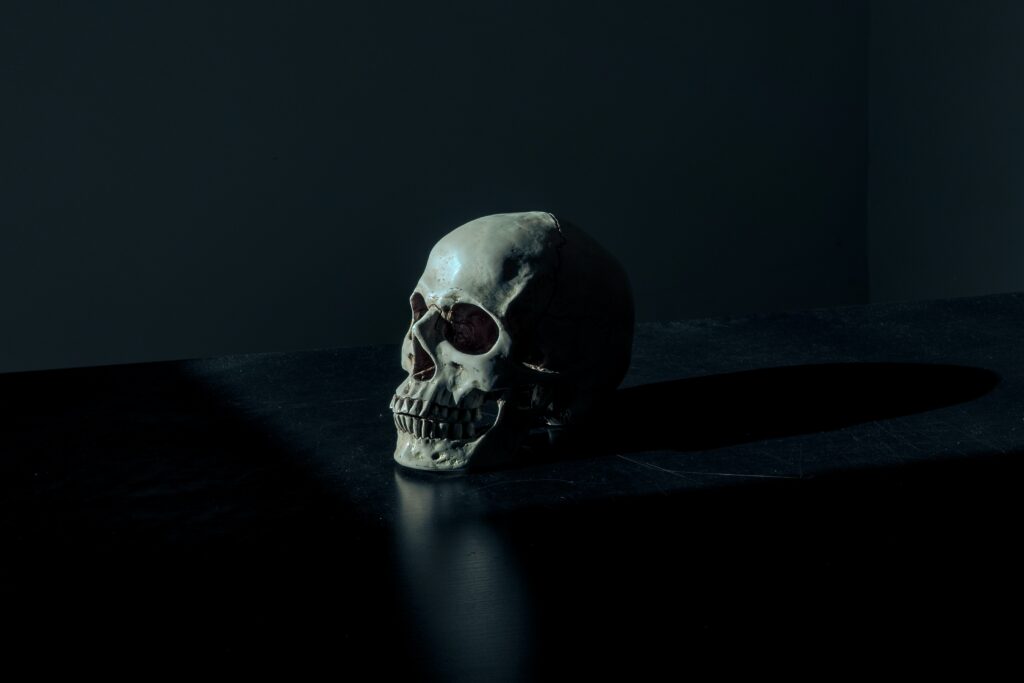 A Return to Darkness
"Don't Say You Love Me," the fourth track on "Memento Mori," marks a drastic tonal shift away from the colorful New Wave beats of "Wagging Tongue" and "Ghosts Again."
One may argue that the track represents a return to the style that first garnered Depeche Mode's admiration within the goth subculture, a melange of cold industrial sounds and Gahan's reverent voice.
Listening to Gahan wax poetic about tumultuous and toxic love was enough to restore my faith in the album. Each track moving forward continued to capture the often-theatrical melancholia of Depeche Mode and the idea of beautiful darkness.
Final Thoughts
My first introduction to Depeche Mode was through "Violator," an album they released a decade before I was born.
I didn't discover the album until around 2015. By then, mainstream discourses surrounding the release had long since faded.
With no point of reference, I consumed the album without an ounce of criticality (arguably one of the best ways to experience albums).
Eight years later, I approach "Memento Mori" with a wholly different perspective.
For individuals unfamiliar with the works of Depeche Mode, "Memento Mori" may not be the best place in the band's discography to start listening.
While the album is ultimately satisfying, it maintains distance from what I would consider to be the schematic Depeche Mode.
For those just getting into the band, I would recommend starting with "Violator" or "Music for the Masses" before visiting "Memento Mori."
Recommended Songs