Theatre's Kiss, a self-described "depressive post-punk" artist who I discovered entirely by accident, has fundamentally changed my life with their newest album.
"Leidensmelodien", released Dec. 30, 2022, was the best belated Christmas gift a goth could ask for. This transcendental musical experience is like walking through an arctic, sobering dream.
Theatre's Kiss
I discovered Theatre's Kiss in the fall of 2022 while attempting to compose a setlist for my then-radio show, "The Superego" (currently on summer hiatus).
At the time, the extent of the artist's discography was a single album — Self Titled — and six short tracks.
Those half-dozen songs fully ensnared me.
I was one of about sixty-eight monthly listeners on Spotify. And like those like-minded peers, I absolutely adored the tracks "Vulnerable" and "König."
There was something about the style of the songs that really got to me.
As a (guilty) fan of the The Smiths for their heart-twinging melancholia, the plaintive voice of the (unnamed) vocalist struck a similar chord.
And with the gothic undertow of spectral synths and a depressive guitar added to the mix, I had found my new favorite band.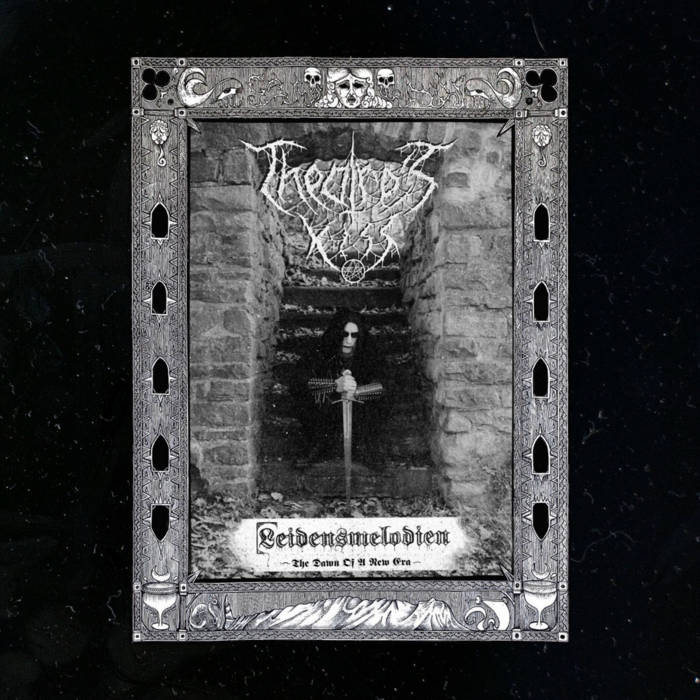 "Leidensmelodien"
As the creator of Theatre's Kiss explains in a vague tagline at the end of their Spotify profile:
"It's all about the atmosphere, nothing else matters."
And "Leidensmelodien" is purely atmospheric.
The album's opening track, "Downfall," is entirely instrumental.
A sullen guitar-synth combo engages in a morose conversation, the spaces between sounds growing smaller and smaller as the song progresses and the two "voices" seem to overlap.
By the end, we're left with a single sensation before the instruments fade out and a distinctly medieval arrangement ushers us into the next track, "Schizo."
This five-minute song is insanely complex.
The vocals are brooding and occasionally layered to create a hazy, ominous effect.
Throughout the song, a crisp scream reminiscent of Doom Metal echoes the words of the vocalist — an elusive individual known only as "Fassse Lua" — much like screeching wind.
The contrast between these two voices, one pleasantly soft and the other jagged and rough, creates a vivid and uncanny harmony.
Though it stands as the second track of the album, "Schizo" certainly sets the tone for the rest of the piece as existing somewhere between nightmares and dreams.
The experimental combination of different ghostly and foreboding sounds means that every track on this album is a new and unique experience.
It's almost operatic.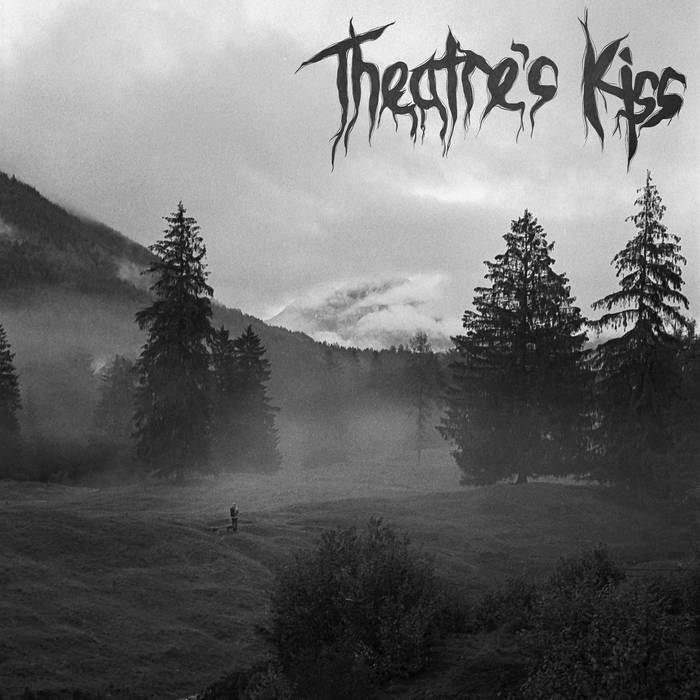 The Bigger Picture
"Leidensmelodien" is an album about grief.
Or rather, "melodies of suffering."
And as the mind behind Theatre's Kiss teases, this album (as well as Self Titled) is but a single chapter in a larger project.
I, for one, cannot wait to see what comes next.
Recommended Tracks
Self Titled
"Leidensmelodien"
Schizo
Cleansing Ritual
Imbalance of Love
Katharsis