I Against I
While Bad Brains's debut studio album, aptly titled "Bad Brains," is indisputably iconic, "I Against I" possesses a special kind of charm.
Bad Brains, considered among hardcore punk's original pioneers, released "I Against I" in November of 1986.
Despite the band's original background in jazz fusion, the album presents a riveting blend of various musical elements including funk, alternative metal, rock and hardcore punk.
Consisting of ten songs, "I Against I" traverses a broad scope of musical sensations.
Unlike "Bad Brains" or the band's demo album "Black Dots", each song in "I Against I" has a unique feel, making for a truly dynamic listening experience.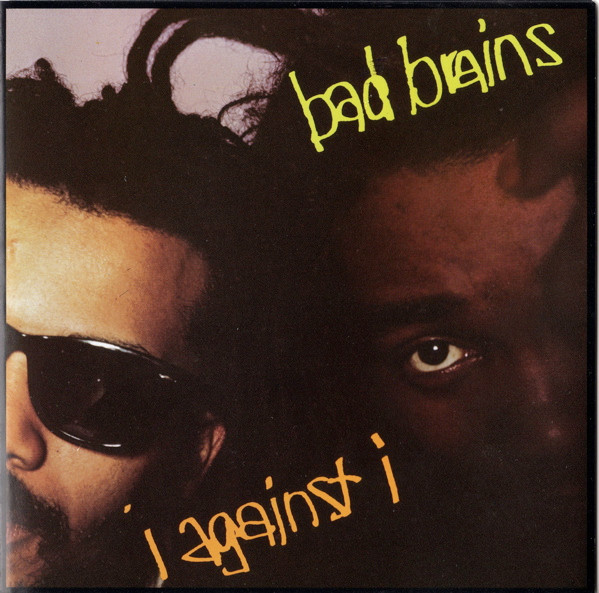 "Sacred Love," the album's eighth song, is particularly special. Unlike the album's other tracks, "Sacred Love" has strikingly lo-fi vocals. The song sounds like a fuzzy, crackly voicemail, the lyrics barely comprehensible.
Upon first hearing "Sacred Love," I assumed the audio effects were a stylistic choice. However, further research revealed the truth.
The Recording of "Sacred Love"
According to testimonies from the album's producer, Ron St. Germain and Anthony Countey, the band's long-time manager, "Sacred Love" was performed from a D.C. correctional facility.
An excerpt of an interview from Howie Abrams and James Lathos's novel, "Finding Joseph I: An Oral History of H.R. From Bad Brains" details the circumstances which led to the song's unorthodox recording:
Shortly before Bad Brains was set to record I Against I, D.C. law enforcement arrested lead singer H.R. (short for Human Rights) for marijuana distribution.
According to St. Germain, the band successfully recorded nearly all of the songs in I Against I's discography before H.R. was due to enter jail.
All songs, that is, but "Sacred Love."
With an unfinished album and an incarcerated vocalist, Germain and Countey had to improvise.
In what St. Germain referred to as a "communal effort," the band organized for H.R. to perform "Sacred Love" through a collect call at the jailhouse.
The setup for the recording was makeshift at best. When the initial plan to facilitate a direct patch from the phone to the recorder failed, St. Germain undertook a more DIY-style approach.
According to St. Germain, he ended up taping an Auratone monitor to an analog telephone and swaddling both in a sound blanket.
In the studio, a second phone connected H.R. directly to the rest of the band. On that phone, St. Germain taped a microphone over the receiver.
The whole process took less than two hours. The result?
– J