Written by Miranda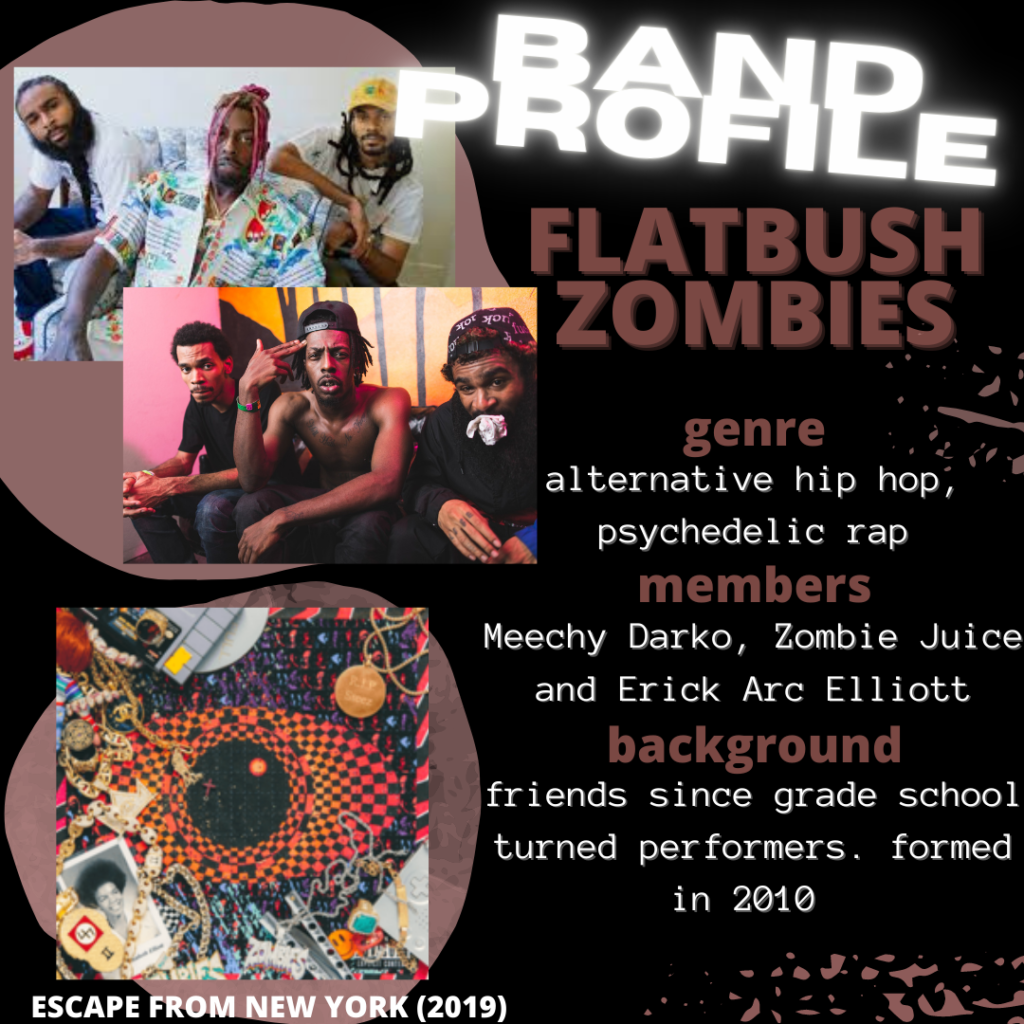 Flatbush Zombies, stylized Flatbush ZOMBiES, are a hip hop group active since 2010. They first became noticed within the East Coast rap scene in the 2010s with the release of multiple mixtapes; since then they have produced three albums. Their most recent work is their 2020 EP, "now, more than ever," and new single "Afterlife," which has quickly become a fan favorite. Members Meechy Darko, Zombie Juice and Erick Arc Elliott met in grade school and have been great friends and co-performers since.
Flatbush Zombies have also produced interesting media. Their NPR Tiny Desk Concert and YouTube music videos are very entertaining. The group continues to create music together and build upon their previous discography with new and exciting styles.
I recommend checking out their most recent EP, "now, more than ever," which they created in response to the Black Lives Matter protests in the summer of 2020. Their song "Big Shrimp" from their first album is another favorite of mine. Give Flatbush Zombies a listen and let us know what you think.