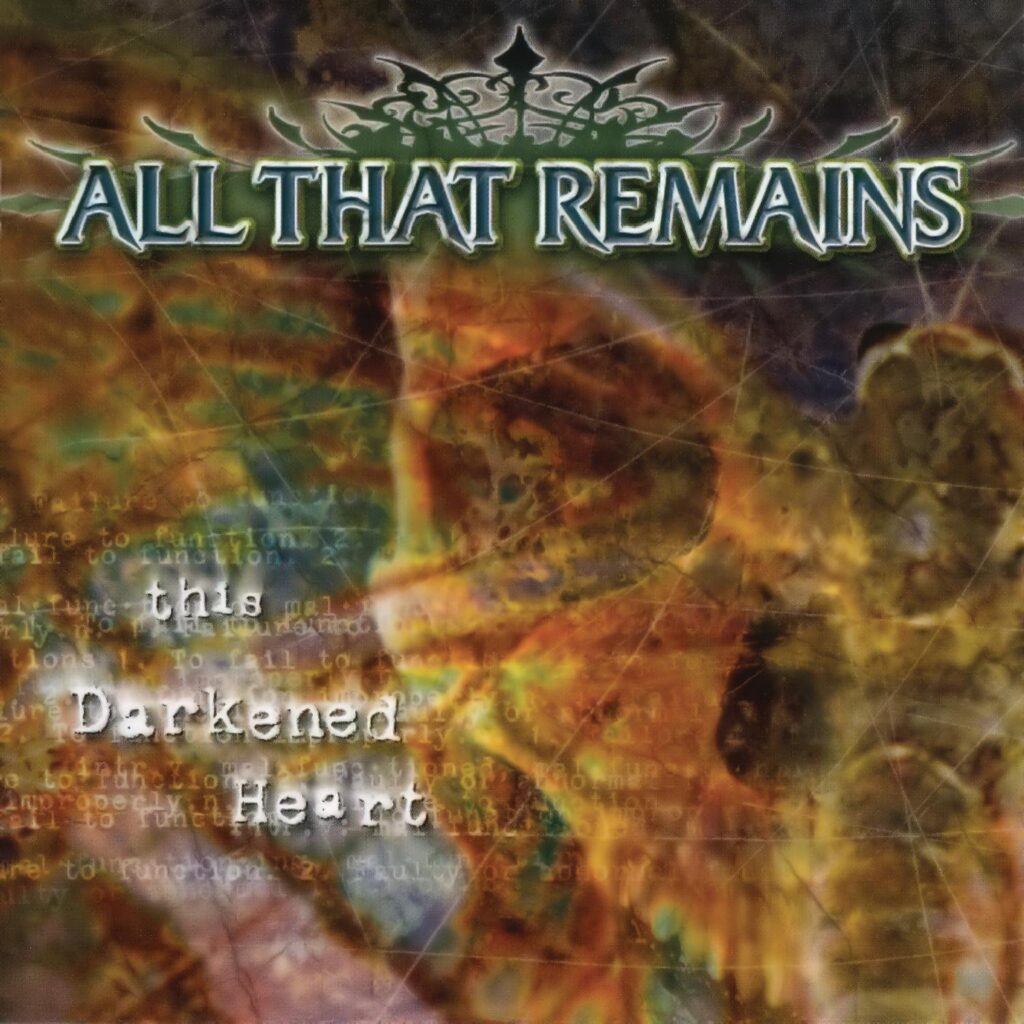 The second studio album from All That Remains, This Darkened Heart, was released on March 23, 2004 (Prosthetic / Razor & Tie). The band's debut record, Behind Silence and Solitude, as well as its third release, The Fall of Ideals, are very good records in their own rights; but it is their sophomore release that stands in a category all its own.
So, All That Remains was first listed as a "Heavy Metal" band, with This Darkened Heart listed in the genre of "Melodic Death Metal." Later, the band would come to be known as one of the first bands of an evolving sub-genre known as Metal Core, while the vocal style of This Darkened Heart is a perfect example of very early "Death Core;" though, the music (and its composition) is very much Heavy Metal, leaning toward Death Metal. Today, this combination of styles would be considered a band's way of breaking out of the various "Core" genres. But in 2004, this is the expression of a band forging an entirely new brand of Metal.
Philip Labonte (Shadows Fall) is the founder and lead vocalist of All That Remains. He is one of the visionaries of the, then, forming new genre of Metal. His first band (in the mid-90s) was a Death Metal band called Perpetual Doom, where he also played guitar. He left the band to join Shadows Fall as the lead vocalist, recording the band's debut album, Somber Eyes to the Sky, in '97. He left Shadows Fall the following year due to "musical differences," and formed All That Remains. In 2010 Labonte filled in as the touring vocalist for Killswitch Engage. And in 2016 he filled in as lead vocalist for Five Finger Death Punch. Labonte had a great band with him for This Darkened Heart with Mike Martin and Oli Herbert on guitars, Matt Deis on bass, and Michael Bartlett on drums.
I understand This Darkened Heart to be a bridge between Metal genres. While All That Remains went on to be more Metal Core, this record, with its combination of styles, really helped the logic of the evolution of sub-genres. My dad (The OG), as an Old School Death Metal head, remembers when this record dropped. "Oh, I loved the riffs of the songs, and Philip's vocals were incredible. But I also recognized that there was something different being developed, here. The structures of the songs were departing from the style of pure Death Metal, while the riffs were very Old School. And the vocals, while delivered with "gravel," were more melodic, but not like Melodic Death Metal. We knew that something new was happening."
There are exactly 0 wasted songs on This Darkened Heart. This is truly a great record that still, today, speaks to the struggles and suffering of life lived in community; the darkness of loneliness and the light of friends and loved ones. This record, itself, is a light in that darkness.
Favorite Songs: Focus Shall Not Fail; Tattered on My Sleeve; This Darkened Heart
Rating: 10/10!! A perfect record at the perfect time
Stay Metal,
THE SAW