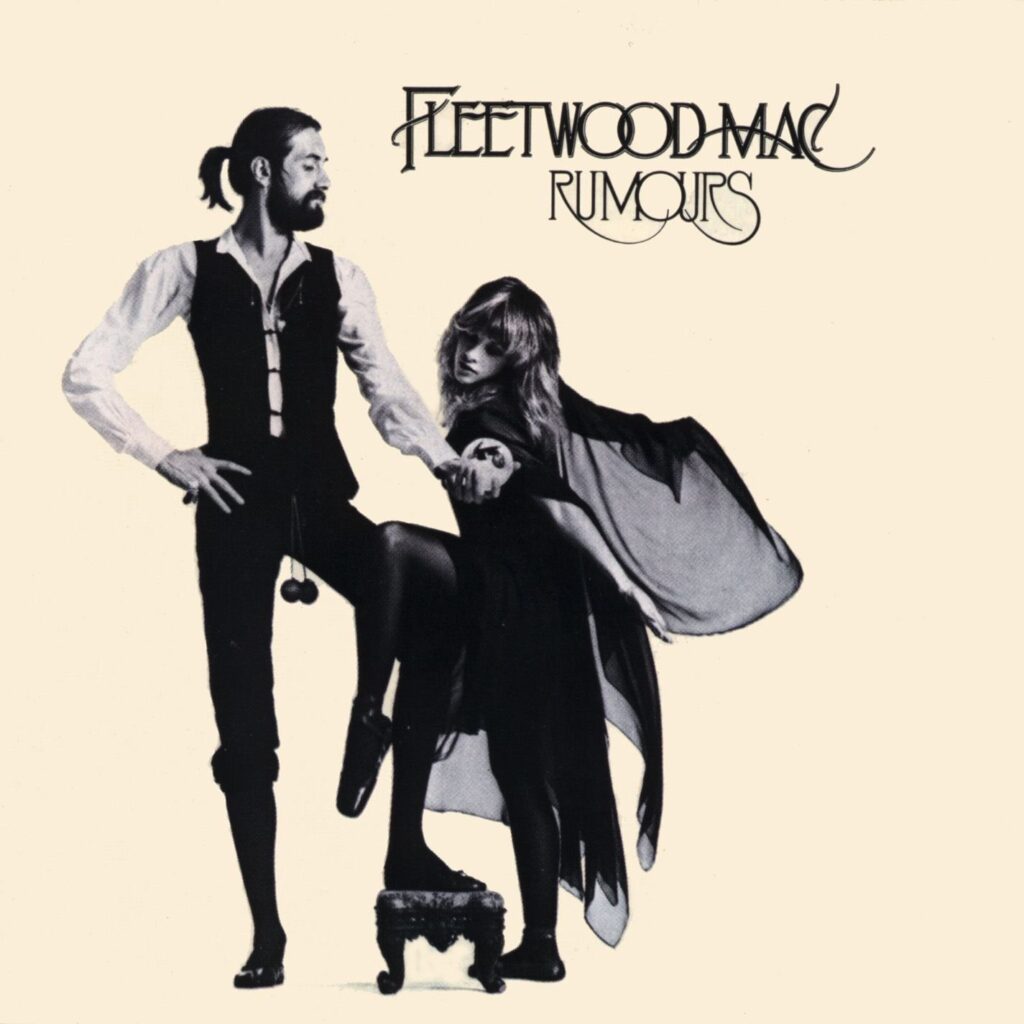 Days Before "Rumours"
Prior to the making of "Rumours", the band was in a great period of growth. Just two years before the release of "Rumours" in 1977, Fleetwood Mac released their self-titled tenth studio album, commonly referred to as "The White Album" by Fleetwood Mac fans. This was their first album featuring Stevie Nicks as vocalist and Lindsey Buckingham as guitarist, a duo that would later become monumental to rock and roll. Just over a year after its release on July 11, 1975, "Fleetwood Mac" reached number one on US charts and later peaked at number 23 on UK charts. This was the first number one record for the band and a major accomplishment. Fleetwood Mac was finally thrust into the spotlight after nearly 10 years as a band and several changes in members.
Inner-band Turmoil
From 1975 until the late '80s, Fleetwood Mac maintained its most commonly known lineup, consisting of vocalist Stevie Nicks, guitarist Lindsey Buckingham, vocalist Christine McVie, bassist John McVie and drummer Mick Fleetwood. With new success and more than one inner-band relationship, the five members of Fleetwood Mac were swarming with the drama of love, fame and money. The majority of the recording of "Rumours" took place in 1976 California. This was shortly after the romantic split of the long-time relationship between Stevie Nicks and Lindsey Buckingham. Following their split, the two maintained a professional relationship courtesy of Fleetwood Mac, creating some drama-filled song writing material. To add to the band's stress, Christine McVie was in the middle of divorcing her husband, bassist John McVie. These failing relationships put great pressure on Fleetwood Mac and created some of the most beautiful music of all time.
The Release
Upon its release on February 4, 1977, "Rumours" reached number one on US and UK charts. The songs "Dreams", "Go You Own Way", "Don't Stop" and "You Make Loving Fun" were released as singles, all of which placed in the top 10 on US charts. The album was wildly successful and continued to gain popularity throughout the course of the band's international promotional tour. "Rumours" was critically acclaimed for its brilliant lyrics and stunning harmonies, provided by the interchanging dominance of three talented vocalists. The album was named Album of the Year at the 1978 Grammy awards and maintains its position as the eleventh highest-selling record of all time, with over 40 million copies sold. As of "Rolling Stones"' 2020 ranking of the 500 greatest albums of all time, Fleetwood Mac's "Rumours" falls at number seven. It was clear from the success of "Rumours" that Fleetwood Mac had become a major name in rock music in the 1970s. Their success would continue with a run of three highly praised albums following "Rumours": "Tusk", "Tango in the Night" and "Behind the Mask". They continue to be regarded as one of the most influential bands of all time.
-Hannah