Fashion and music have shown correlated trends for decades. This article will focus on some big fashion and music icons in the world of hip hop.
Kanye West: 
Kanye West was known for flashiness like shutter shades, being the "Louis Vuitton Don" and collaborating with Nike with the Red October sneaker in the early days of his career. More recently, his YEEZY campaigns, collaborations with Adidas and overall personal style has changed to being very athleisure-centric and relaxed, and yet contemporary minimalist.
Outkast: 
Outkast (Big Boi and Andre 3000) was known in the 90s and the 00s for putting together ensembles that shook the early hip-hop world. They took masculine hip-hop looks, but turned them avant garde and less intimidating. They frequently wore bright colors like blues, greens, oranges and pinks or rocked fuzzy pants, wigs, silly hats or intricate hairstyles. And they always looked good.
Missy Elliot:
Missy's looks compliment the strong and fun attitude that she possesses. She wears mostly street style looks like sneakers, track suits, denim tight or baggy fits and bright colors, with Adidas being her brand of choice. Missy also loves to wear an array of accessories to feminize her looks.
A$AP Rocky: 
Rocky eloquently mixes street style with brand-whore by frequently wearing Fendi or Gucci. He can mix elitist fur coat, but can also wear sweatpants or an ensemble that is brightly colored. Rocky also loves to layer a coat or jacket, bringing an element of cohesiveness. All in all, he's a hard one to pin down, but his mystery in his style is what keeps his looks fresh.
Rico Na$ty: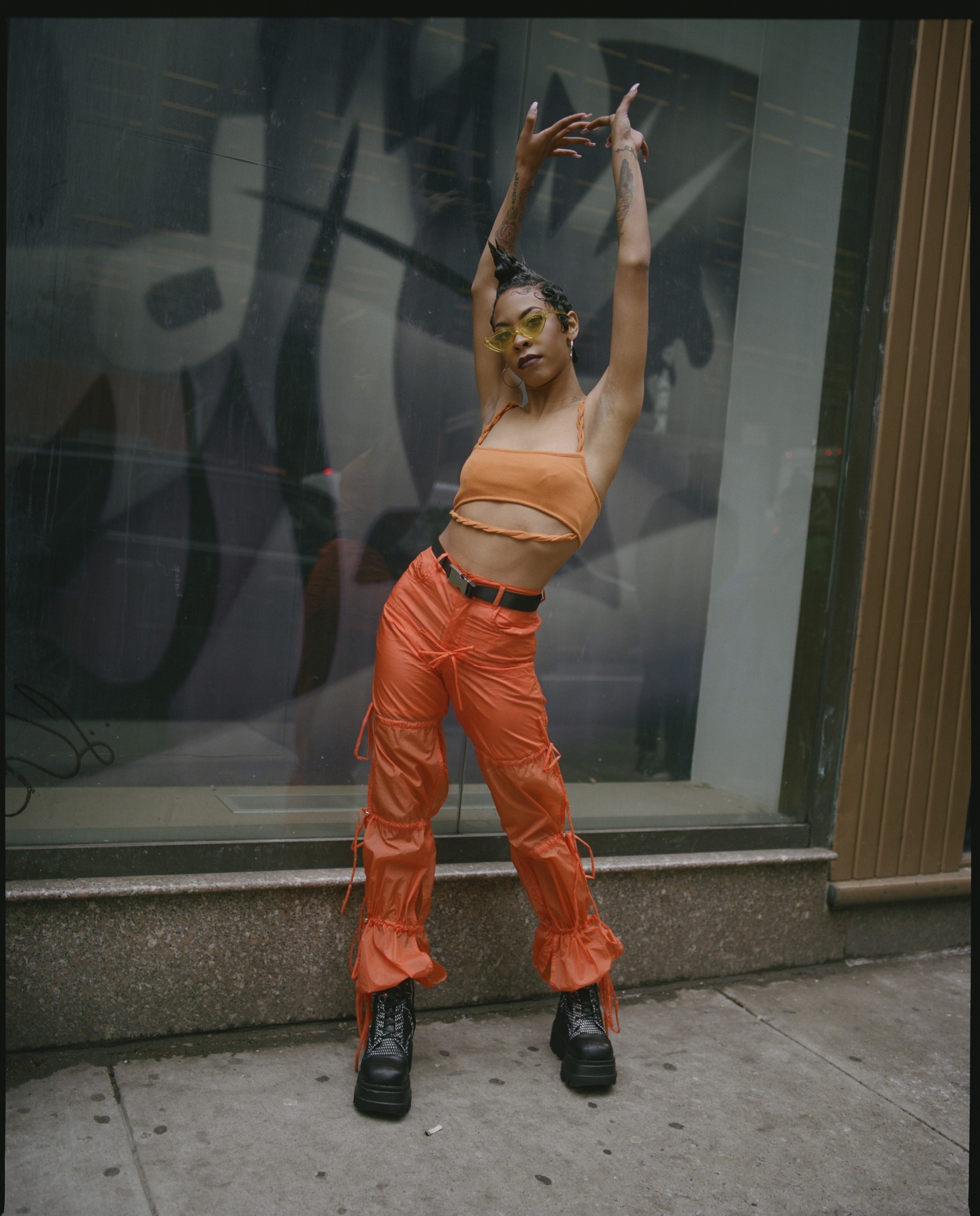 Rico Na$ty has recently been showing off what being a black goth is all about. She incorporates emo, punk and gothic styles for a fun, cute, scary, but really well put together almost costume-like ensemble. Platform boots, spiked up hair, long wigs, dark, artistic makeup and lots of fishnet makes for a Na$ty look indeed. Rico really makes being a badass mom look like fun.
Lil Kim:
Lil Kim's fashion statements of the 90s are still being seen today amongst female artists like Miley Cyrus, Nicki Minaj and Rihanna. Lil Kim loved to show off a monochromatic look, barely there tops, bikini bottoms, heeled boots and furry overcoats were staple pieces and she often had a colored wig to match. Being a bad bitch came easy to Kim and her fashion didn't fall short of the persona she emulated.
-cellar door xXxxx