I saw Lil Yachty on his Field Trip tour at the Ritz here in Raleigh on September 25. I've been a big fan of Lil Yachty since I first started getting into rap so I was very excited for this, and while the opening acts left some to be desired, Yachty's performing ability and decision to play with a live band brought a great concert experience.
This tour supports the release of Yachty's fifth studio album: "Let's Start Here" which was released earlier this year in January. This album was a departure from the colorful hip-hop and trap bangers with the fun, yet cutting rap flows Lil Yachty was known for, taking a psychedelic, alternative approach, and making this his first album that didn't feature rap or trap as a forefront.
If you aren't familiar with Lil Yachty, he's a 26 year old rapper, singer, songwriter, and actor from Atlanta, Georgia. He first saw the limelight in 2016 through his viral hits "One Night" and "Minnesota" which both appeared on his first mixtape "Lil Boat." That same year he would go on to collaborate with singer DRAM on his song "Broccoli," as well as with singer Kyle on his song "ISpy," both of which have since gone multi-platinum. These songs were impossible to escape back then so it is very possible that you've heard Lil Yachty's voice at least once before.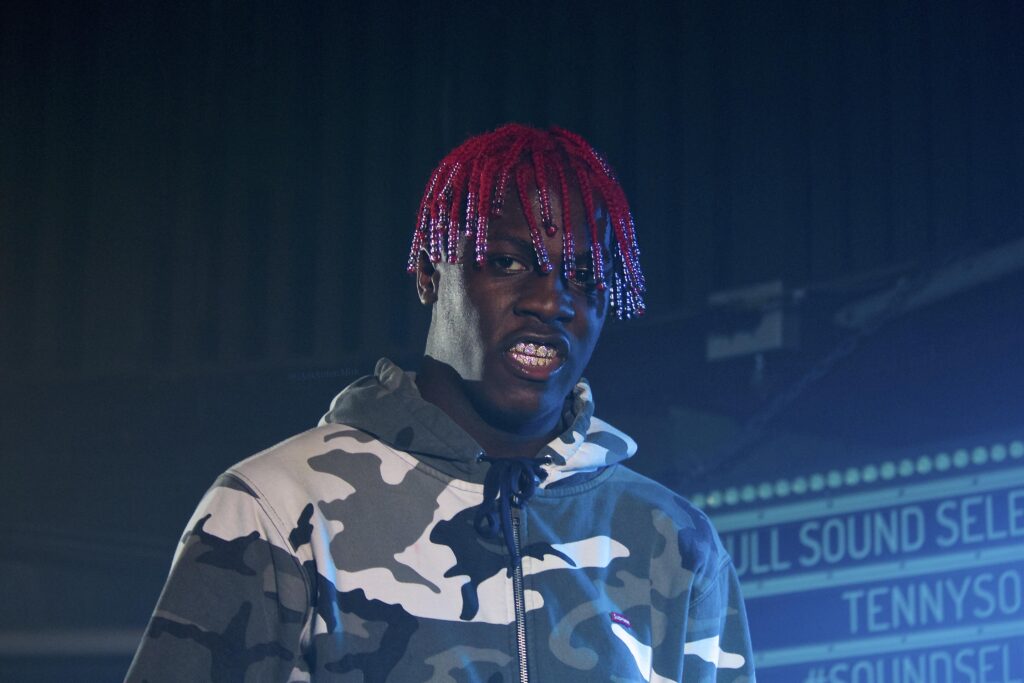 On this tour Lil Yachty was supported by members of his own label "Concrete Boys," these members being: Draft Day, Dc2Trill, Karrahbooo, and Camo. All of these artists are based in Atlanta, Georgia and primarily make trap music. The North American leg of the tour was also supported by Nick Hakim, an alternative soul artist who helped with some production on "Let's Start Here."
The crowd at the concert was primarily composed of teenagers from what I could tell, which makes sense judging by Lil Yachty's signature, auto-tune driven, trap sound is very popular amongst younger fans of rap and hip-hop. It's a little weird sometimes looking around and realizing I am probably above the average age of the crowd, especially seeing as I would feel the inverse growing up going to shows in high school.
The show started with a short DJ mix that came through the house speakers (I couldn't see the DJ if they were on stage at all). It was a very confusing experience because the house speakers that were playing the music at an ambient volume as people were arriving were turned up, and the DJ mix started, but when the first Concrete Boys member came out, the same speakers were being used, and it was a very disorienting experience, making the set harder to enjoy. It was also immediately apparent that the mixing in this first set was not very good.
All four members (that aren't Lil Yachty) performed their own solo songs, doing 1-4 tracks each. My favorite of these was Draft Day performing a song by Lil Yachty in which he features on prominently, titled "Demon Time" and Camo performing "SWAP HER BIRK." If I were to pick my favorite part of the set, it was the energy of the performers, as you could really tell they were having fun, even if the use of backing tracks and poor mixing threw me off sometimes.
There were attempts at crowd work, some effective, some not, and towards the end of the set, the rappers threw shirts into the crowd and assured the crowd they would be present at the merch table after the show for meeting and greeting. Also, I should mention that there wasn't really a visual component to this set outside of the main screen displaying the word "CONCRETE" where every letter was a different font from an established design (like the use of the Internet Explorer logo for e) which I thought was pretty cool.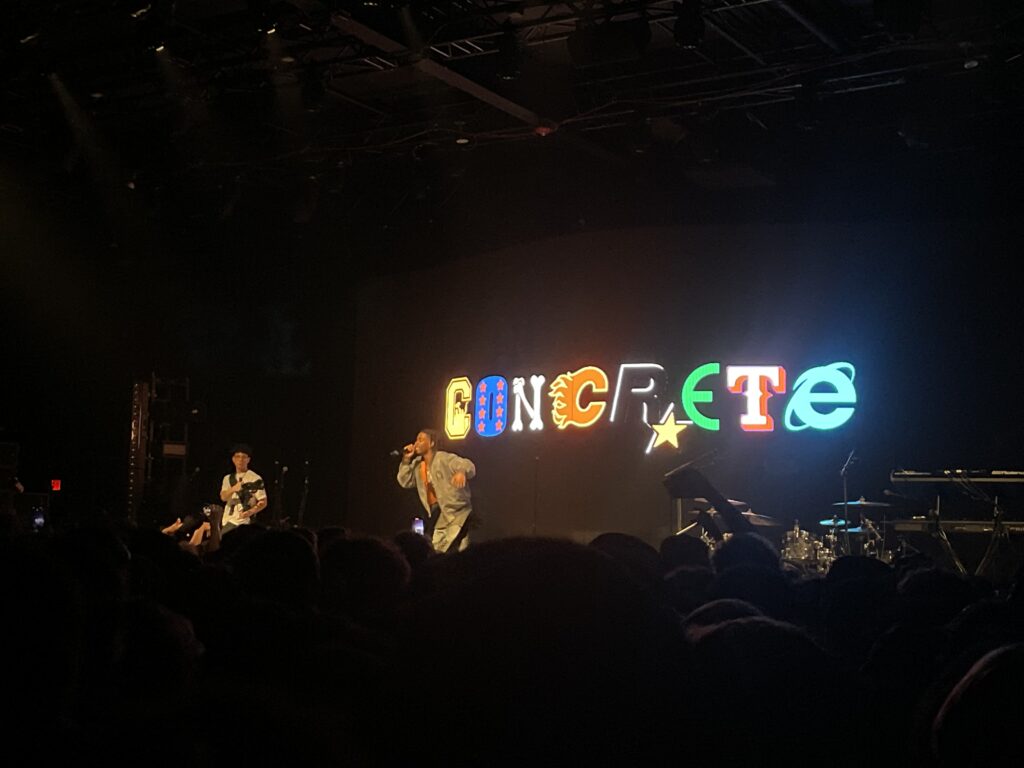 Next was Nick Hakim. Nick Hakim was joined by an acoustic guitarist, a bassist, and a backing track that included drums and synths. I would describe Nick Hakim's music as indie soul and alt r&b, and it was a very mellow and soulful set. Nick Hakim is a singer and though the vocal mix on specifically his mic (not the backup vocalists) was a little blown out at times, you could tell he was a very thorough and interesting vocalist. My favorite song of theirs was "Vertigo."
Unfortunately, the crowd didn't seem to really care for Nick Hakim, some pockets of the crowd chanting for Lil Yachty at some points, while other people in the crowd were holding up their phone displaying a stream of the current football game or a mobile app or something to display their boredom. This was pretty upsetting to me because I think it's important to respect the performers, but I guess I can't expect much from people who have probably not been to that many concerts before. Visually, this set just took use of the main screen by displaying two static instances of "NICK HAKIM." Overall a pretty cool set, I just wish the crowd enjoyed it more.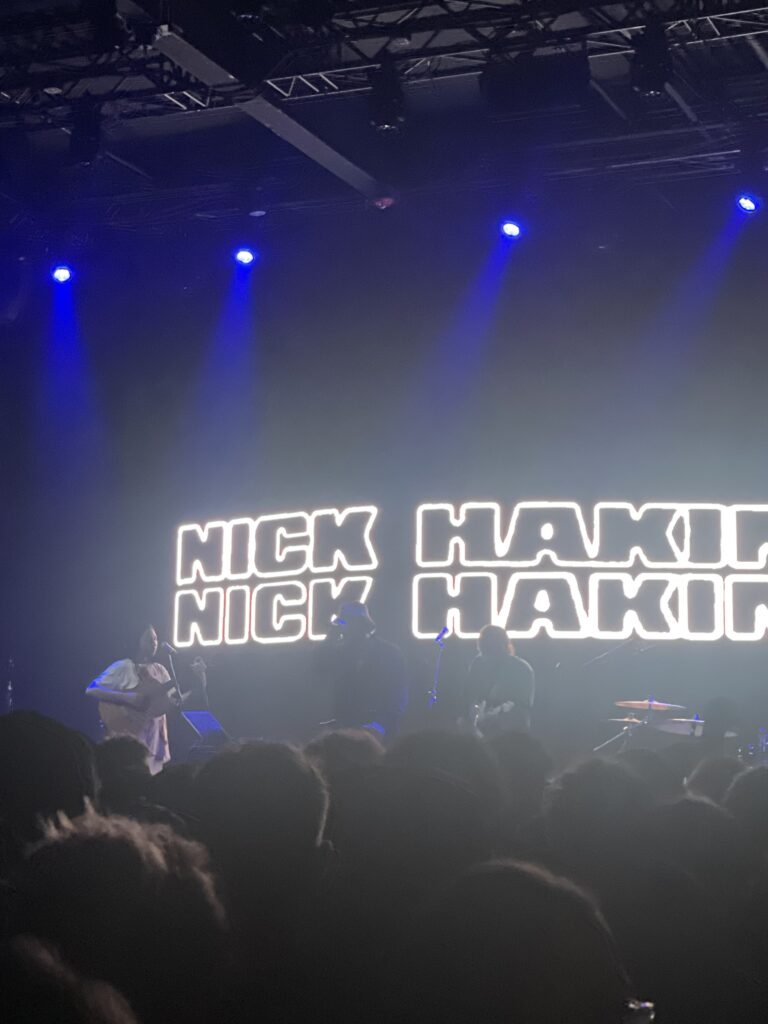 Finally, there was Lil Yachty's set. The set began with some super cool visuals on the big screen as the band walked on the stage, and this lasted for about a minute. Then, the band began the set with my personal favorite song from "Let's Start Here" "drive ME crazy!" complete with a female vocalist doing the first verse and chorus of the song, leading into Yachty finally coming out and singing his part of the song (the second verse and the breakdown at the end). From there I think he did a little banter and then went into some of the other more popular and colorful songs from the album like "the ride-" and "pRETTy" The live renditions of these songs blew the album versions out of the water in my opinion and I really enjoyed the visuals in this first segment.
One stand out part of this segment was the band covering "In The Air Tonight" by Phil Collins. This came as a surprise to me and it sounded amazing.
After a few tracks with the live band, Yachty worked the crowd a bit, and then gave them what I could tell they were there for: The bangers. Yachty did a pretty wide selection of his hits, starting with songs off his most recent rap ep "Slide" in "SOLO STEPPIN CRETE BOY" and the title track. He then went back to back with his most popular solo songs like "Split/Whole Time" (a personal favorite of mine), a tribute to Juice Wrld in his song "Yacht Club" from his album "Nuthin 2 Prove" which prominently features the artist, and songs like "NBAYOUNGBOAT" and "Flex Up" which feature abrasive, high tempo production, which the crowd loved.
Yachty is a great performer both in terms of his stage presence and his vocal performance. It is common to see rappers just use backtracks with the original vocals of the song fully intact, and this wasn't the case with any of Yachty's rap songs in his set. He was really rapping, which takes practice and breath control. This brought a tangible air of passion and energy to this section of the set.
From there Yachty did some of his older hits, like his classic viral hit "Minnesota" and even his feature verses on the multi-platinum tracks with DRAM and Kyle.
Yachty ended this segment of the set with his current hottest track "Strike (Holster)" into a crowd focused version of the song that put him on the map from the very beginning "One Night" I should also mention that he did not shy away from performing his viral hit from last year "Poland"
From there he brought out his band once again for the last segment of the show with more songs from "Let's Start Here" with tracks "IVE OFFICIALLY LOST ViSiON" "THE zone~" and "WE SAW THE SUN" ending the set with a very climatic conclusion in "the BLACK seminole."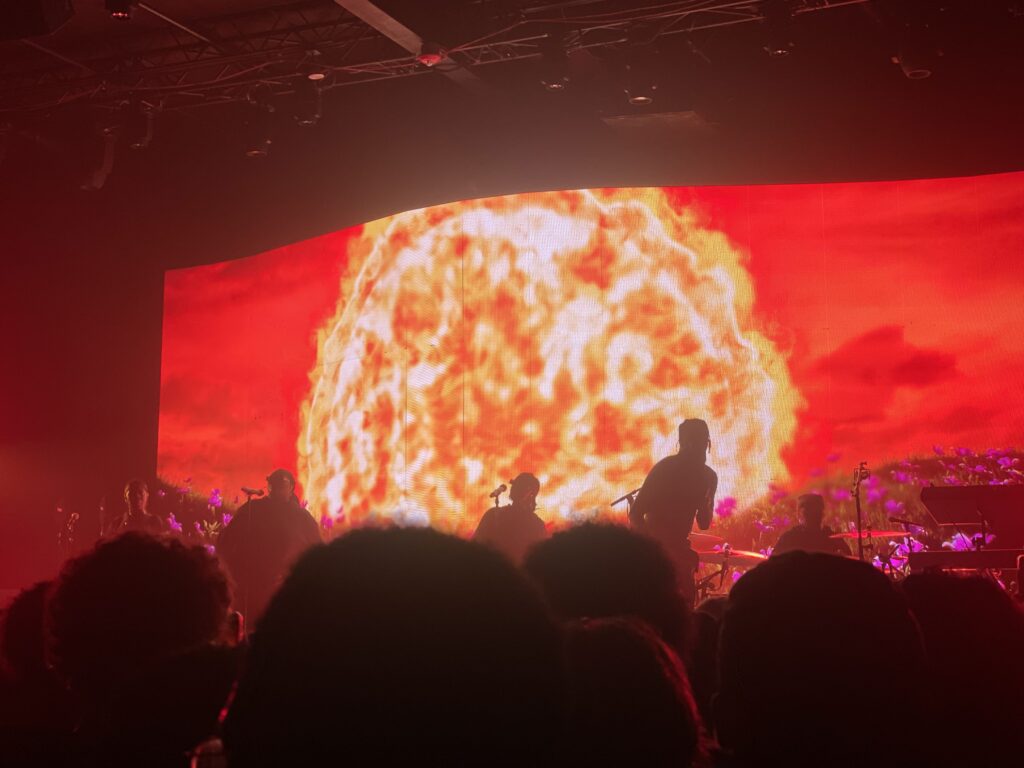 Yachty's set overall was stunning at best and pretty good at worst. There were some lulls here and there but the live band stole the show in my opinion. Some of me feels like he should've leaned into the use of a live band and maybe adapted some of his songs not found on "Let's Start Here" into live versions with live instrumentation, and while that decision can have some hit-or-miss results in my opinion, I think it would've made a lot of sense here. Though all three segments of his set were great, it felt fragmented. I feel like it would've flowed a bit better if he started with the bangers and then did the entire second half of the set with the live band, but that's just me.
Overall, I had a fun time seeing Lil Yachty at this show. That's another one off my list of artists I grew up as a fan of that I've seen in concert! My fingers are still crossed in hopes of seeing Childish Gambino someday.
-KONDE