Every single day, an artist somewhere releases a new song. A lot of these songs happen to be good.
What happens if a good song releases and you don't hear it? What if in some alternate universe it becomes one of your favorite songs, but in this universe you're stuck listening to all of the bad ones currently on your playlist?
I don't want that to happen, so here are 12 tracks released in the past month that I think you need to hear.
Armand Hammer is gearing up for their first album since 2021, with "We Buy Diabetic Test Strips" out on Sep. 29. The duo of billy woods and E L U C I D seem to be taking their sound in a new direction, teaming up with JPEGMAFIA on production for this track. I'm excited to see where the album goes, especially with the quality of music that billy woods has been putting out this year.
Mick Jenkins' new album "The Patience" is an excellent return to form, and is worth a listen in its entirety. But if you don't have time for all that, I think "Show & Tell" is a great place to start.
Earl Sweatshirt and The Alchemist finally dropped their long-awaited collaborative album on a proprietary website that gives off the eerie feeling that it's connected to the blockchain. This single is available on all platforms however, and does not disappoint.
I've been waiting for Zelooperz and Kenny Mason to make a song together for years. It's a short track with high energy that seems impossible to only listen to once. It also has an air of familiarity, with producer Dilip sampling "Much Better Off" by Smokey Robinson and The Miracles (also used in songs by A$AP Rocky and Wiz Khalifa, among others.)
Parker Corey and Ritchie with a T, formerly of Injury Reserve, have entered a new era with "Double Trio", the first release under their new moniker By Storm. Sonically, it isn't too far off from the last Injury Reserve album "By the Time I Get to Phoenix", but there's a new feeling of hope and acceptance. This track is beautiful, check it out.
MJ Lenderman's second single since signing to ANTI- Records in July is a re-recorded version of his 2021 song of the same title. This track really rips, especially the infectious guitar solo. Lenderman also gives his most inspired vocal performance to date.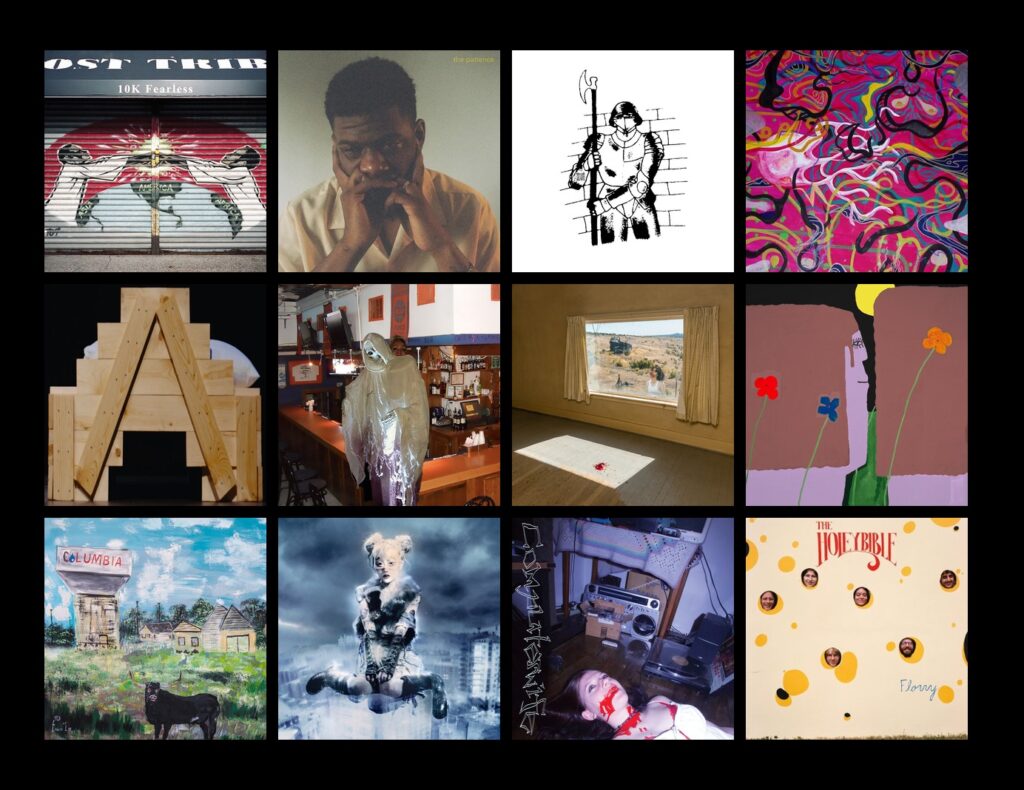 Jane Remover is one of the most important figures in electronic music right now, but she returns here with the shoegaze-adjacent single "Lips". Clocking in at just over five minutes, this one is a worthwhile journey. Not many people are innovating and mastering a diverse range of sounds like Jane is right now.
Just like Armand Hammer, Slow Pulp have a new album out on Sep. 29. They've been killing it with all of the singles so far, but this one might just be my favorite. If you're a fan of laid-back indie rock ballads that lean into some country influences, you'll love this one.
On his latest EP, Toro y Moi decided to experiment with the "dude with guitar" genre of music, and I'm here to tell you that he knocked it out of the park. The five-song collection is all about going back to your hometown over the summer and all of the bittersweet emotions associated with that. "Sidelines" was a standout for me, it has such a sweet and innocent vibe to it.
Yeule is one of my favorite artists that I've gotten into this year. All of their latest singles are great, but I especially love the more stripped back sound on "ghosts". It really allows their vocals to shine through.
I could have picked almost any of the songs from Computerwife's new self-titled album to put here. I particularly loved "You Make It Look So Easy" because of how catchy it is in a low-key way. The melody is strategically buried in a manner that makes you nostalgic for things you never experienced.
Philadelphia band Florry has one of my surprise album of the year candidates with their latest effort, "The Holey Bible". This song is all about the mundanities of life, accepting failure with open arms and telling those you love exactly how you feel.
That's all for now. I hope you fall in love with at least one of these songs. Here's a Spotify playlist with all of these tracks in one place. If any good music comes out during September I'll be back with another playlist a month from now.