If you frequent the WKNC blog, you may have seen me post a few weeks ago about an upcoming concert featuring Joyce Manor, a personal favorite, and Teens in Trouble, a WKNC favorite. Their show was on June 26 at Cat's Cradle in Carrboro, NC.
As I wrote in my concert preview, Joyce Manor has been one of my favorite artists since middle school. I love going to concerts but often feel like a poser of some sort when I don't know every song an artist might play. Joyce Manor is the group that I can say I would feel confident in my ability to sing every song, knowing almost every word.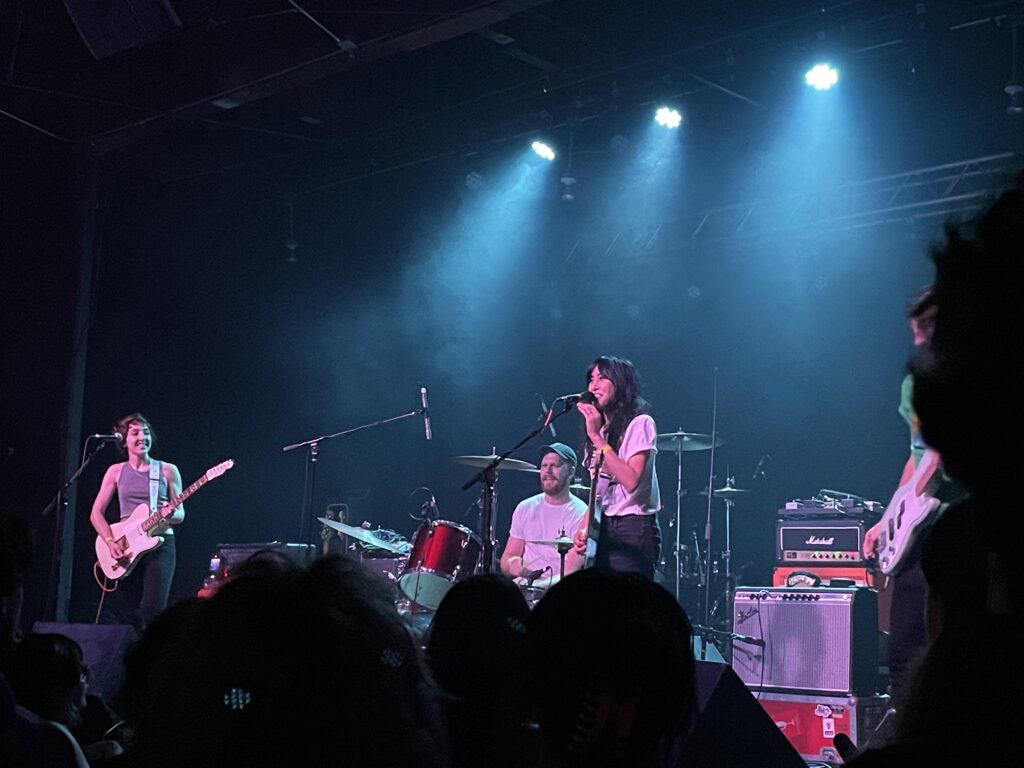 Before the headliner went on, Teens in Trouble put on a great show as an opener. My partner and I had seen them play at Double Barrel Benefit 19 and were probably some of the few in the crowd to have seen them twice this year, along with other WKNC DJs at the show.
The crowd was very clearly thrilled to be there and Teens in Trouble provided a fun set that got people moving but still allowed us to conserve some energy for the incoming Joyce Manor pit.
Joyce Manor did not disappoint. Starting their set off with "Heart Tattoo" was a strong choice, and the many of us in the crowd with heart tattoos on us from the influence of that song raised our hands high immediately.
Surprisingly, Joyce Manor only played three songs off their most recent record, "40 Oz. to Fresno"– "Gotta Let It Go," "Don't Try," and "NBTSA." They made sure to dip into older obscure songs like their cover of The Murder City Devils' "Midnight Service at the Mutter Museum."
The band went off stage, then returned for a three-song encore. Before the second song of the encore, frontman Barry Johnson asked the crowd, "Are there any 'Cody' enjoyers out there right now?", referring to their 2016 LP. Many hands, including mine, shot up, and the band broke into their song "Stairs."
It was impossible not to move at The Cradle that night. I'd gone into the venue with a full face of makeup, and by the time I got home my face was bare. The venue floor was sticky when people cleared out from PBRs dropped and pit sweat. My bangs were soaked. I have a few bruises and my feet are still sore days later. It was fantastic and it makes me sad that I'll never be able to see Joyce Manor for the first time again.
— bel$