2023 has already been a great year for music. In honor of reaching the year's halfway mark, I've compiled five of my favorite albums released so far in 2023 (in no particular order), as well as five albums I'm looking forward to spinning later this year.
2023 Gems
Frost Children – "SPEED RUN"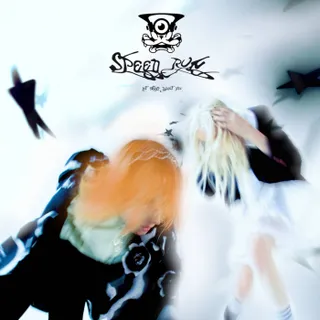 This album is fantastic and I am thrilled about the resurgence of techno and synth-pop we've been seeing lately. I'm a little biased towards this album because it has samples from "Super Smash Bros: Melee," which is my favorite game of all time. Beyond cool video game references, the sisters behind Frost Children are stepping out in a big way in the world of synth-pop.
Songs to Start With: "HI 5," "FLATLINE," "SICK TRIP"
Water From Your Eyes – "Everyone's Crushed"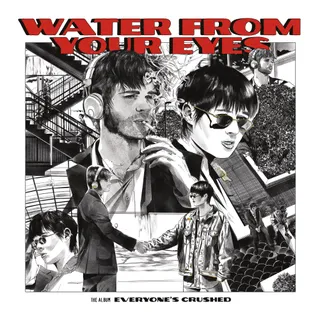 I'm a fan of weird music, as are many of the DJs at WKNC. This album scratches the weird music itch. It's hard to categorize in a genre, but my best guess would be art pop, or… art indie. Art alternative? Deadpan vocals mixed with catchy beats and dissonant guitar makes for a great listen.
Songs to Start With: "Structure," "Barley," "True Life"
Indigo de Souza – All of This Will End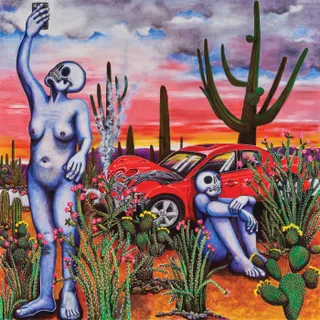 If you keep up with the WKNC blogs, you've seen my review of this album already. Indigo de Souza's third album is exciting and gratifying if you listened two her first two albums– it is the perfect follow up to "Any Shape You Take
Songs to Start With: "Wasting Your Time," "You Can Be Mean," "Smog"
JPEGMAFIA, Danny Brown – "Scaring the Hoes"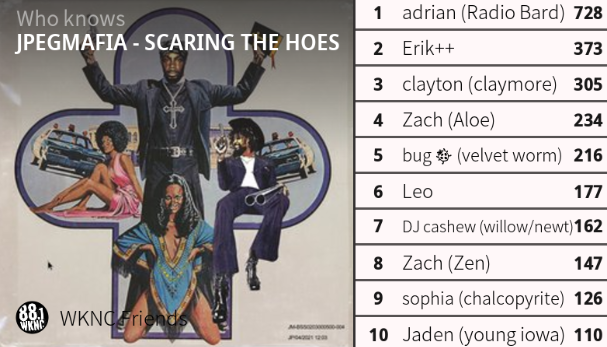 The image above speaks for itself– "SCARING THE HOES" is WKNC approved. Cashew posted a review of this album in case you're interested in a more in-depth review. Fans of JPEGMAFIA and Danny Brown were both pleased with the release and it will be played on repeat until it is etched into my brain, probably.
Songs to Start With: "Shut Yo Bitch Ass Up / Muddy Waters," "Lean Beef Patty," "Fentanyl Tester"
Wednesday – "Rat Saw God"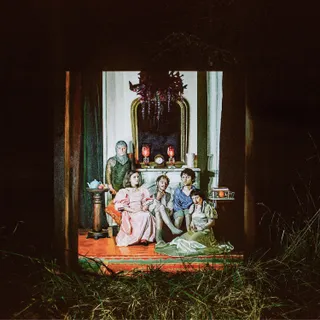 Another WKNC DJ favorite of 2023. Band Wednesday doesn't disappoint, and brings the sort of noisy indie rock that gained them popularity in their beginning days. It's lyrically deep and witty and at times it incorporates a southern, folky twang, reminiscent of the work of Ratboys.
Songs to Start With: "Bull Believer," "Chosen to Deserve," "Bath Country"
Upcoming
King Krule – "Space Heavy"
The fifth album from Archy Marshall, AKA King Krule. A single has been released, titled "If Only It was Warmth." "Space Heavy" comes out June 9.
King Gizzard & the Lizard Wizard – "PetroDragonic Apocalypse; or, Dawn of Eternal Night: An Annihilation of Planet Earth and the Beginning of Merciless Damnation"
The twenty-fourth album from King Gizz. Those guys just don't quit! This album's release date is June 16. One single has been released, called "Gila Monster."
Militarie Gun – "Life Under the Gun"
Militarie Gun's single "Do It Faster" received a lot of attention when it was released earlier this year, and this album is much anticipated for me. "Life Under the Gun" comes out June 23.
12 RODS – "If We Stayed Alive"
I am thrilled that 12 RODS is releasing new music– it's been a hiatus over a decade long. If you don't know who 12 RODS is, I wrote an artist profile you can check out. "If We Stayed Alive" comes out July 7, and their single "My Year (This Is Going To Be)" is out now, if you just can't wait.
Palehound – "Eye on the Bat"
The first new Palehound album since 2019 is finally being released. The lead single, "The Clutch," has been released, and "Eye on the Bat" is set to release July 14.
– bel$