Harsh Symmetry comes from the mind of Julian Sharwarko of Sacramento, California.
Debuting Jan. 20, 2022 with the single "Mirror Twin," Sharwarko's "synth-driven solo project" is consistently dark, danceable and melodic.
Harsh Symmetry's discography draws from the classic sounds of 80s post-punk and new wave with the influences of contemporary gothic genres like darkwave and minimal wave.
The resulting sounds are both nostalgic and ethereal.
Display Model
Following the release of "Mirror Twin," a classic arrangement of post-punk's signature jagged guitars and ghostly synths, Harsh Symmetry released a full-length album.
Display Model, published Aug. 10, 2022, is a six-song technicolor daydream.
The album's opening track, "Skin," smacks of classic new wave. Sharwarko's vocals blossom from an arrangement of sugar-candy synths reminiscent of Depeche Mode.
As the album progresses, each track demonstrates a different coalescence of classic and contemporary elements.
Sharwarko's smooth, often indistinct voice serves to tie everything together. Words blur into the accompaniment, muddying the distinction between man and machine.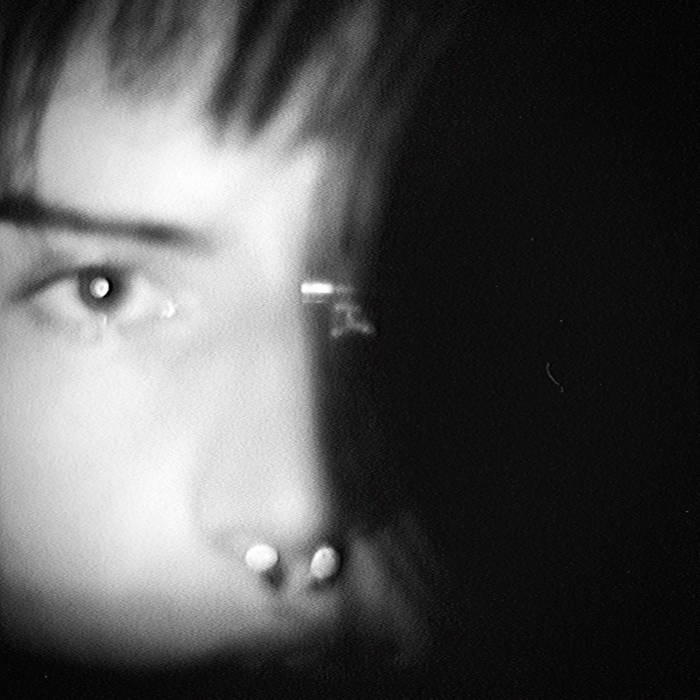 Blind
Blind is Harsh Symmetry's most recent project. The single, released Jan. 20, 2023, consists of two songs: "Blind" and "Ashes."
While Display Model was compelling for its dreamy 80s influences, Blind moves in a different, darker direction.
The single's eponymous first track, "Blind," opens with an ice-cold synth beat.
As Sharwarko's vocals harmonize with glass-cracks and haunting trills, a sense of (gothically delightful) foreboding underscores the track.
"Ashes" presents a sound far closer to that seen in Display Model, though with an industrial twinge: metallic, squeaky sounds and a rattling bassline.
Together, "Blind" and "Ashes" demonstrate Harsh Symmetry's experimentation with different gothic genres.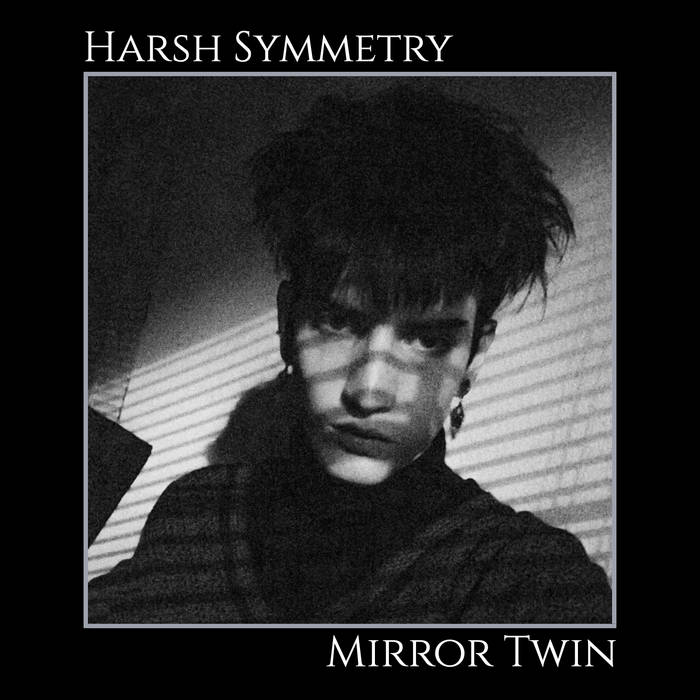 2023 Tour
April 28, 2023, Harsh Symmetry kicked off his first-ever tour. I was fortunate enough to catch his performance at The Pour House on April 30.
In short, it was excellent.
Following an industrial-noise-avant garde opening act, Harsh Symmetry (accompanied by fellow artist Soft Vein) turned the stage into a smoky goth dreamspace.
I remember my first thought as Harsh Symmetry and Soft Vein entered the stage, and it was that Harsh Symmetry was taller than I'd expected.
The numerous photos of Julian Sharwarko that populated Harsh Symmetry's official Instagram page made him out to be something of a waifish figure.
I was pleasantly surprised (or perhaps disappointed) to see that he was, in fact, not five inches tall like a Victorian porcelain doll.
He and Soft Vein — about twenty minutes late — quickly mobilized to plug in their instruments.
Though there were no props or stage dressing aside from a projected banner which read "HARSH SYMMETRY" in slightly blurred font, the first strike of the synthesizer was enough to make the entire room go still.
And as Sharwarko began to sing, his voice echoed like that of a centuries-old spirit against the Pour House's brick walls.
Soft Vein, playing guitar, assisted in constructing an immersive backdrop for Sharwarko's moody, moaning vocals.
The highlight of the evening surely came as Sharwarko announced to the audience, "this next song is a cover," before he and Soft Vein dissolved into Depeche Mode's "Behind the Wheel."
After the first couple chords, the audience was exhalted. By the end of the song, the room was full of swaying patrons and the echo of a mournful guitar.
Indistinct
Harsh Symmetry is something of a mysterious artist.
Just as his vocals are foggy and hard to parse, the details of his personal life and creative process are also vague.
Perusing Harsh Symmetry's social media offers little info regarding the artist. Perhaps this is intentional.
In a recorded interview with Subnormal Magazine, Sharwarko explained how his early exposure to bands like Dead Kennedys, Siouxsie and the Banshees and Bauhaus shaped his musical tastes.
He also expressed how "death" is one of his major motivating factors, as he fears he "doesn't have enough time [in his life] to communicate what [he wants] to communicate."
Interestingly, Harsh Symmetry makes it a point not to post the lyrics of his songs. As he stated in an FAQ session on Instagram, he consciously chooses not to post "official" lyrics to his tracks.
He did not elaborate as to why.
Conclusion
Harsh Symmetry certainly has the potential to establish himself as a major influence in the goth scene.
As he nears the end of his first major tour, the release of his upcoming single — "Glass Tears," set to premier on May 26 — adds another level of intrigue to the young artist.
I, for one, look forward to receiving the message he aims to communicate through this new release.
Recommended Tracks
Mirror Twin
Pugilist
Skin
Like an Opiate
Blind