As many of you may be aware, Double Barrel Benefit 19, a WKNC fundraiser, happened recently. Each of the two nights featured four local artists playing their hearts out to a packed venue at Kings Raleigh. The energy in the place was incredibly lively, and the whole concert was just a great time. I want to showcase some of the best acts from both nights here that I believe deserve more support and a larger fanbase.
Chainletter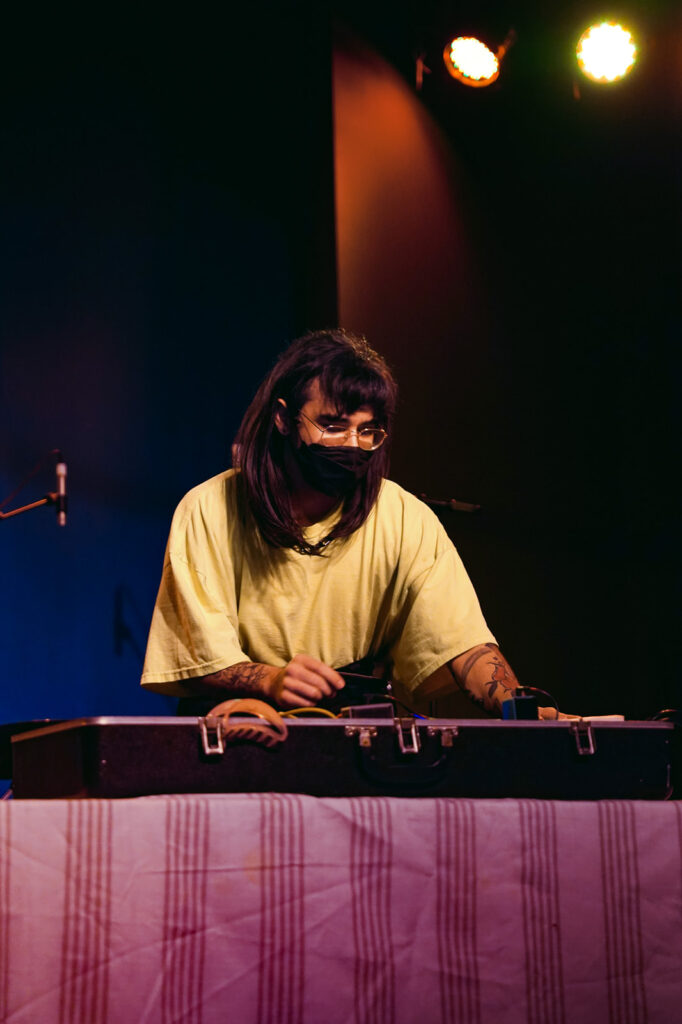 Night one premiered with techno act Chainletter, who brought the initially stagnant, uninterested crowd to an energetic boil. This silent DJ didn't need to interrupt their set to bring the crowd back to their music. They knew how to keep adding on more and more depth to their sound, ramping up the intensity over time.
Juxton Roy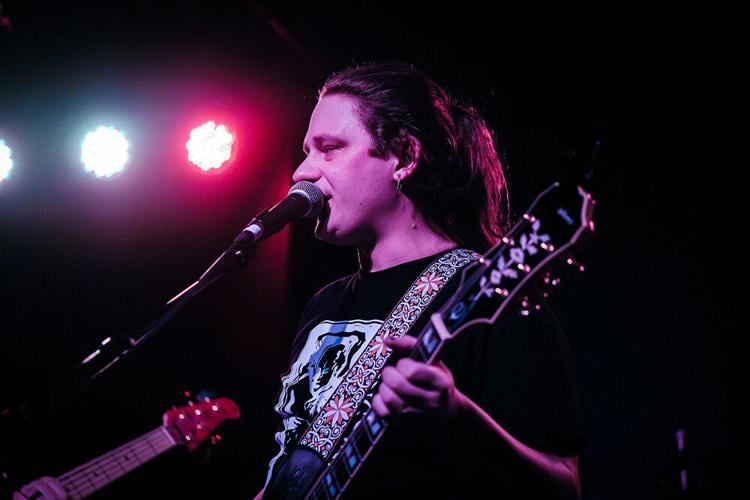 Juxton Roy closed out night one of DBB19 as its headliner with the most dynamic set of any artist that night. This queer, emo rock group kept up much of the energy from previous act Fading Signal while infusing a richer emotional core. They swerved from crowd-pleasers like "The Road" to trauma-dump session "Elephant" with ease.
Teens in Trouble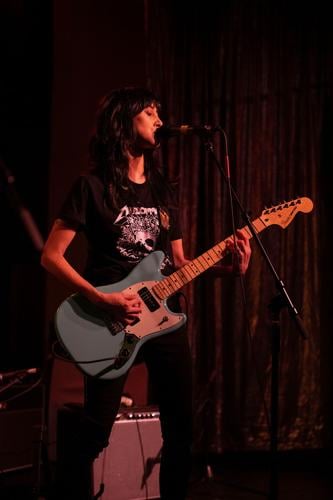 Night two featured artists such as Teens in Trouble, whose set felt most familiar to other indie rock artists . Their music felt perfectly crafted for a party setting with a lively on-stage performance contrasting lead vocalist Lizzie Killian's shoegaze singing. Although their lyrics can get quite melancholic, their sound never failed to keep the crowd engaged and moving.
Khx05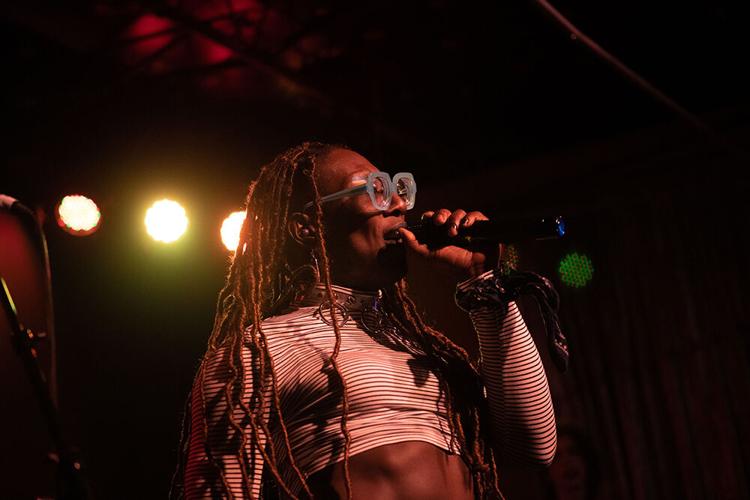 Khx05 (pronounced "chaos") might have been my favorite act across all of DBB19. This black, trans artist from night two put on by far the most invigorating on-stage performance of any artist through their dance. With music emphasizing sexuality and power, their dance felt like a really well choreographed thirst trap in the best possible way.
Although seeing any artist live tends to be a more enjoyable experience than listening to them online or through radio, Khx05 was incredible to see in-person in a way that can't be appreciated otherwise. Additional help was provided by WKNC's own Plover, who did DJ work during the set.
Concluding Thoughts
Double Barrel Benefit 19 was an absolutely fantastic experience to share with everyone who came out for it. I wish the artists I've mentioned here, as well as the others who performed, all the best in their future careers. There's so much good music in local music scenes, so support local artists when you can.