Tuesday, Nov.15 these Origami Angel, Pool Kids and Insignificant Other performed at The Blind Tiger in Greensboro, NC.
To briefly summarize: these three performances had drastically different personalities that evoked drastically different audience responses. It had some very high and very low moments.
I'll be taking a dive into my experience at this show, focusing on the first impressions of each band, their overall stage presence and the quality of their music.
If you are interested in learning more about each band and their discography, WKNC also posted a concert preview blog. You can find the concert preview on our blog.
Insignificant Other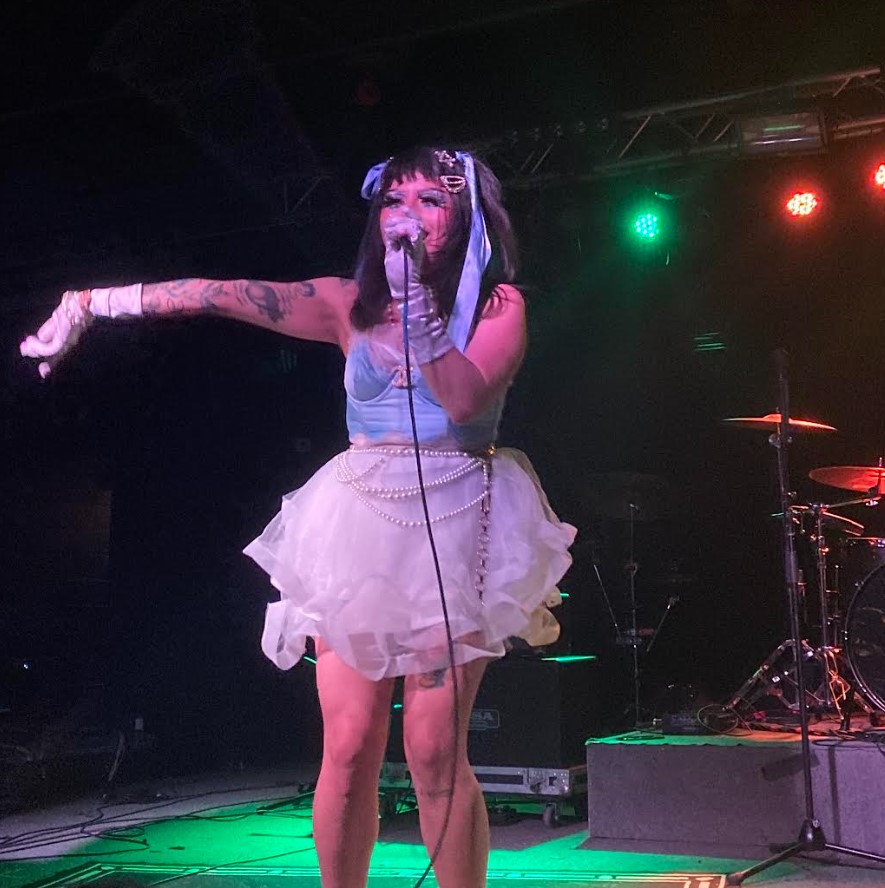 Insignificant Other was a sufficient start to this concert but had some awkward moments that took away from their performance.
Unfortunately, this band felt a little disconnected live. Although this does not directly impact the sound of their music, each of the band member had very different energy during their performance.
To give some context, their van broke down a few days prior to this performance, which threatened their continuation of the tour and required many costly repairs and setbacks. The band was obviously in a poor mood.
However, this issue was brought up in their performance multiple times. One of the members going as far as saying, "please show us some love at the merch table, I don't want to beg, but we are broke."
It is extremely unfortunate that they had such a big issue mid-tour, but they allowed this issue to impact their performance greatly. It would have been more beneficial for them to bring it up once, then put on a killer performance despite the circumstances.
Personally, it's not your comments that will move me to buy your merch– it's the music.
The van was brought up so many times that I hardly remember what their performance was like– their complaints were at the forefront of my mind.
I want to acknowledge how difficult it must be to be an opener. The audience is not warmed up yet and the energy is low.
However, the best opening performances I have seen have been the bands that are unapologetically high energy and excited to share their music (bands like Similar Kind and Nordista Freeze).
Insignificant Other took a different route, begging for the audience to dance and overall coming off as insecure. I was hoping to see more confidence from them.
I hope in the rest of their tour they are able to cast aside their worries and put on a great show. They certainly have the skill and the discography to do so.
Pool Kids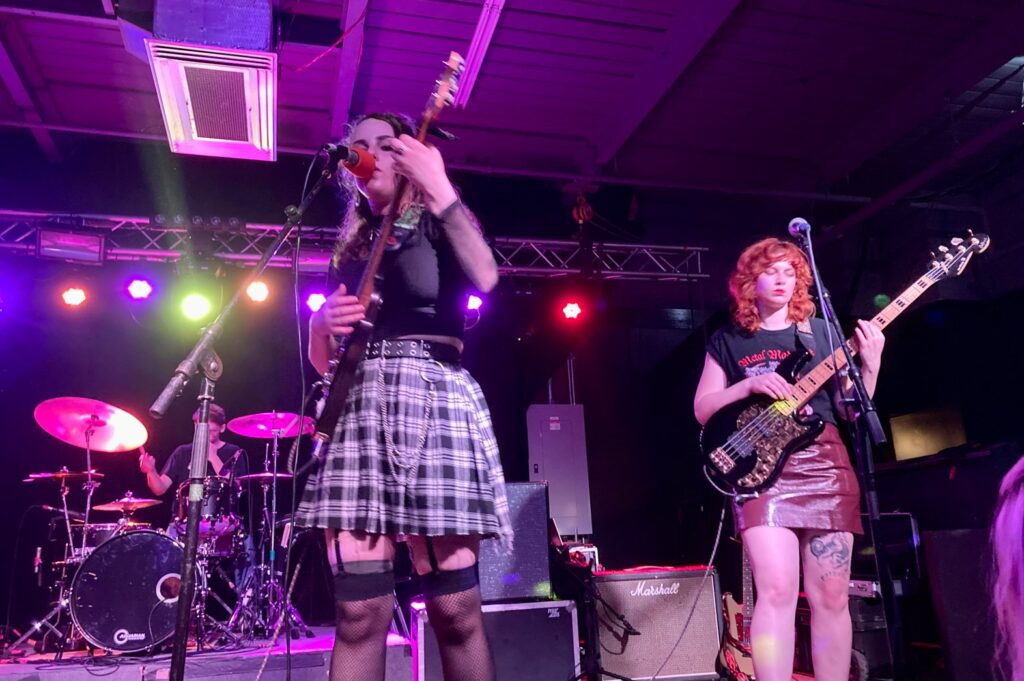 Pool Kids were my favorite performance of the night. They did a phenomenal job, and their performance brought a newfound admiration to their music.
I could clearly see how much this band loved working together. They glowed on the stage and had a contagious confidence to them. There were so many moments when the members would share the biggest smile with each other.
The friendship and talent on the stage was a joy to watch.
Beyond their great chemistry, they make some outstanding music. I was unfamiliar with some of their newest songs, but despite not listening to them prior, they won me over on first listen.
They provided some great moments for moshing and dancing, but also had some great moments of stillness. Overall, just a tremendously talented and well-rounded performance.
Origami Angel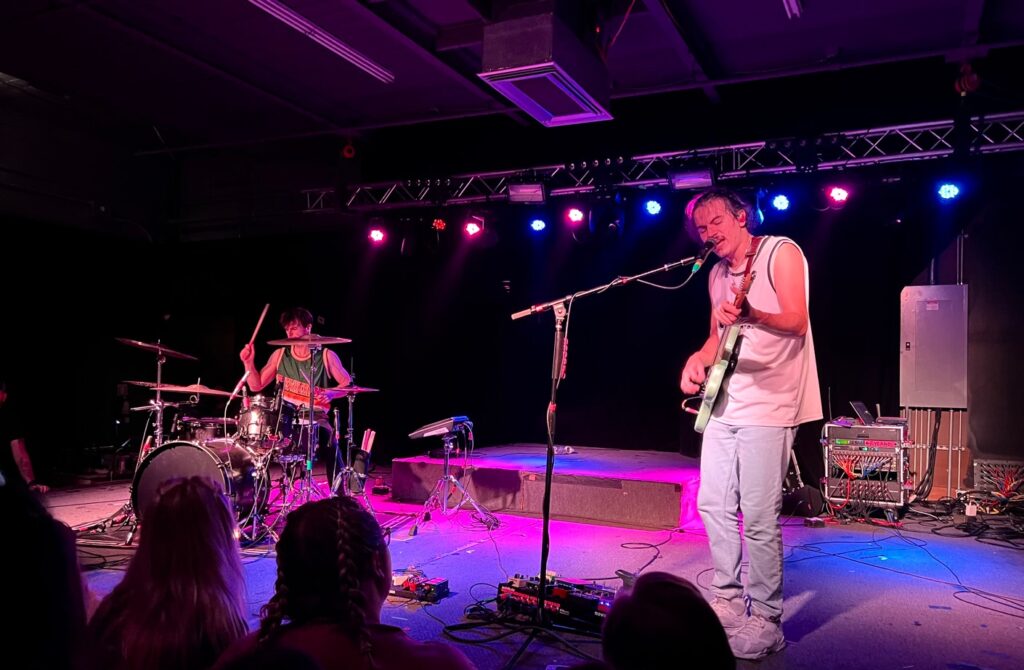 I had some pretty high expectations from headliner, Origami Angel; and their performance was nothing short of outstanding. This emo-rock performance has so much skill packed within the two members.
This tour has been their first headlining tour, yet they had such a mature and refined sound. Their performance alluded to a band that had been on many, many headlining tours.
The Audience
Why where they not my favorite performance of the night? The audience.
Unfortunately, their fan base in this concert dampened my experience greatly. It could be due to the fact that they are a relatively new band, emerging in 2017 or it could be their angsty lyrics or pop culture references– their audience was extremely immature.
I have mentioned this in previous blog posts, but the audience is always the worst part of any performance. This audience was by far the worst I have ever experienced.
The moshing and crowd surfing was completely unhinged. Multiple people near me had gotten injured and unwilling individuals would get sucked into the chaos.
Certain individuals abused the chaos. There were two people in particular that jumped on stage and crowd surfed 8-10 times each. These individuals greatly took away from the performance by jumping on stage so frequently.
All to say, there were some poor audience members, and their behavior directly impacted the performers.
It was clear lead singer and guitarist, Ryland Heagy, got increasingly upset throughout the performance due to the shear amount of heckling and chaos on the stage. Not just in the crowd– on the stage.
It was really unfortunate to have such outstanding musicians get upstaged by such inconsiderate audience members.
I cannot stress it enough– Ryland Heagy and drummer Pat Doherty are outstanding live. I am looking forward to the opportunity to see Origami Angel again, hopefully with a more considerate audience.