Douglas Für, based out of Pittsburgh, Pennsylvania, presents one of the most compellingly raw and unhinged folk-punk sounds in the genre.
A former member of anarchist folk punk band Ramshackle Glory, Für is no stranger to neurotic rhythms and irreverent lyrics. With a solo career spanning between July of 2015 and August of 2016, Für plumbs the depths of his psyche to produce a curio collection of sounds across three solo albums.
Discography
Für's three albums, the dried up rivers will be the mass graves of tomorrow, Curses and Spells of Protection and Death Has 1000 Ears illustrate a strange sort of continuity in his independent work.
The jagged, lilting melodies of his first album carry into the energy of his second, where the only marked difference in sound is the album's elevated production quality.
However, where the dried up rivers will be the mass graves of tomorrow functions well as a standalone project, Für's last two albums are directly connected.
Both share the songs "Curses" and "Sugar on Your Teeth," though with distinctly different sounds. Curses and Spells of Protection presents a slower, almost sluggish narrative.
In "Curses," Für's rust-tinged vocals seem to snag upon the edges of the accompaniment, an assortment of string instruments whose melodies seem to churn as the song progresses.
Conversely, "Sugar on Your Teeth" is frantic, maddened and markedly discordant.
While the lyrics to "Curses" and "Sugar on Your Teeth" are the same in Death Has 1000 Ears, the delivery is completely different.
With a cleaner, clearer production quality, the album lacks the rugged edge of its predecessors. The tone is strongly jovial throughout with tinges of theatricism, a strong incovation of classic barroom ballads.
"Curses" is virtually unrecognizable between the two albums, with Death Has 1000 Ears presenting the song with a faster tempo and more lyrical delivery.
The same can be said of "Sugar on Your Teeth," which presents a far tamer iteration of its original source material.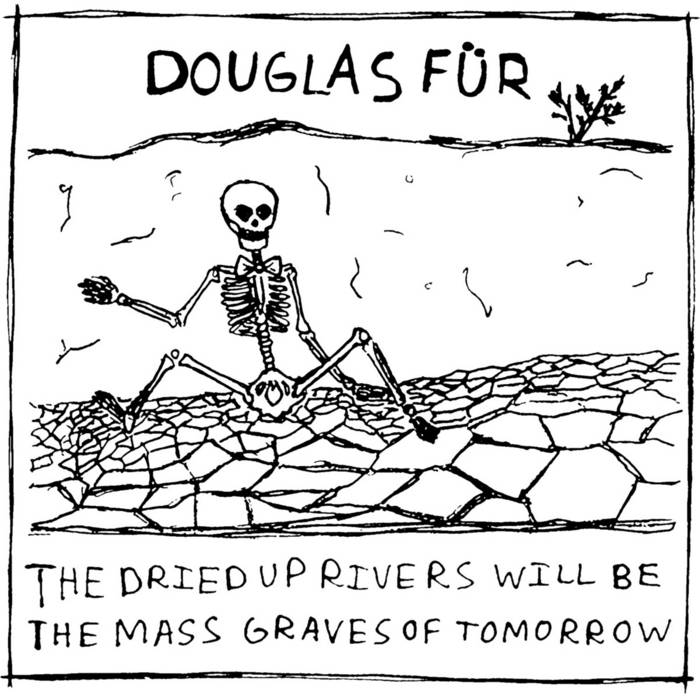 Bad on Purpose
All the same, the entirety of Für's work embodies a uniquely savage sound.
And by all technicalities, the music is bad. The vocals are coarse, the instruments often sharp or wailing. With the exception of Death Has 1000 Ears, the production quality is starkly lo-fi.
But therein lies what makes Für's music so compelling. The self-made feel of Für's work perfectly captures the core of the folk punk movement. His experimentation with the energy of classic folk sounds and the roughness of punk gives way to a strange, beautiful offspring.
His chaotic, discordant sounds express the basest of human sensations: rage, grief, passion and despair. He captures ultimate catharsis in what can only be accurately labeled as purposeful cacophony.
Douglas Für's music is but a means of expression channeled through folk punk, a movement solidified in unyielding self-expression and imbued with a long history of tumult and resilience.
For fans of AJJ, or those who simply enjoy "bad" music, I cannot recommend Douglas Für enough.
Recommended Songs:
"Dead Twin," "Sugar on Your Teeth" and "Shallow Cut" from Death Has 1000 Ears 
"the phantom wants to know" and "the phantom speaks" from Curses and Spells of Protection (ultimate favorites)
"cold steel" and "o' nothing" from  the dried up rivers will be the mass graves of tomorrow