Kero Kero Bonito's Sarah Midori Perry released her first solo project, "Icarus". According to an interview with DIY, Perry created her solo project, titled Cryalot in 2018 as an outlet to express herself in a space separate from KKB.
Cryalot was used for DJ sets until this year when Perry, along with producer Jennifer Walton, began releasing singles for the EP in June.
Flying Into the Sun
This EP leans heavily into an electronic pop sound that is reminiscent of KKB's 2018 album, "Time 'n' Place". This EP does stretches the boundaries of electronic pop, stepping into areas like spoken word and metal.
Five tracks in length, this EP is solely focused on the Greek myth of Icarus. Usually viewed as a cautionary tale, to Perry, Icarus is about the "beauty of human beings pushing themselves to become something more."
Perry's sweet voice mixed with the brutal beats from Walton make this EP truly memorable. Both Perry and Walton are firing on all cylinders to create a sound that complements both of their talents extremely well.
Falling Into the Tracks
Starting off the EP, "Touch the Sun" is a great introduction. The song uses perspective to tell the flight of Icarus from his perspective with a bassy, rythmic beat behind it. I felt this was a great starting track because each song following it seems to build on the sound used in this song.
"Let me touch the sun, wanna have it all / I don't care if I fall, I accepted it all"

Cryalot, "Touch the Sun" post-chorus lyric
The following track "Hurt Me" is about the fall of Icarus, still in the perspective of Icarus. This song has the same appeal as the first song to me but I still enjoyed it. While listening to this track, I couldn't help but picture Pieter Bruegel's "Landscape with the Fall of Icarus".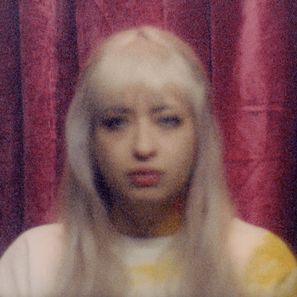 "Hell Is Here", the third track, is the heaviest on the EP. This was probably the song I will continue to go back to in the future. Perry experiments with metal-inspired vocals in the chorus which really worked for me.
Following "Hell Is Here", "Labyrinth" is much calmer. Starting with a calm piano and stepping away from the heavy bass-beats, it puts Perry's voice in the spotlight. The chorus to this song is super catchy, and utilizes glitchy sounds very well.
Finishing the EP, "See You Again", is more of a spoken-word song than anything. The production carries this song, but in my opinion it ran on a bit too long for me to want to come back to it.
Conclusion
"Icarus" was a really enjoyable listen. Tracks like "Hell Is Here" and "Labyrinth" will definitely be on repeat in the coming weeks. This EP very effectively tells the story of Icarus from a different perspective, one that I had never considered.
My only problem with this EP is I think some of the songs run a bit too long for my liking. "Hell Is Here" perfectly utilizes it's length and does not have any fluff which makes it very easy to come back to.
I look forward to future work from Cryalot. This short EP is a very promising start to this project and I can't wait to see what Perry does next with the project.