Off their latest release, "Unlimited Love", rock funk legend Red Hot Chili Peppers announced a global tour across North America and Europe. Touring with other legends such as the Strokes and Thundercat, they are offering a promising tour across the Atlantic.
The Strokes and Thundercat are the musicians opening for them in Charlotte. I credit the Strokes with introducing me to "good" music and have been itching to see them for years. Them opening for Red Hot Chili Peppers seemed like the perfect opportunity. I would get to see them live and delve deeper into Thundercat's and the Chili Pepper's discographies.
Red Hot Chili Peppers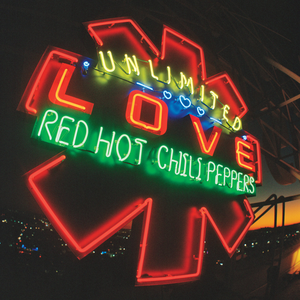 "Unlimited Love" is the first Chili Peppers album in 6 years. After 35 years of making music, they still capture the simple pleasures their music has always been about. This classic sound is what has made them so legendary, able to fill any given stadium anywhere in the world.
As the headliner of the show at the Bank of America Stadium in Charlotte, fans can expect a mix of classics and deep cuts as well as a dabble of songs off their new album. Following this will be an encore of "Give It Away" and "Under the Bridge" which have been encore staples of the Chili Peppers for years.
The Strokes
Fans of the Strokes, known for their garage rock sound, will not be disappointed by their setlist at the show. The Strokes have one of the most consistent discography's ever and they will be putting that on full blast before the Chili Peppers come on.
Fans can expect to hear songs from every release besides "Angles" and "Comedown Machine". I am personally most excited to hear "Reptilia", "Juicebox", "The Adults are Talking" and "Hard to Explain" live. Each of their albums provides something new with the same instantly recognizable sound they are known for.
Thundercat
Known for his mastery over the bass and his spacey funk sound, Thundercat will kick off the show with a quick seven song setlist before the Strokes come on. Fans can expect him to finish off with "Funny Thing" followed by "Them Changes". Other songs such as "Dragonball Durag" and "How Sway" will be performed.
Setlist information provided by setlist.fm.
Enjoy the show,
-Hüttemeister