An album cover is something that can truly make or break the listening experience. Oftentimes, an artist/band will use a picture of themselves to be the album cover, and while that may sound boring or self indulgent, the possibilities can be endless. Let's explore some of my favorite portrait album covers.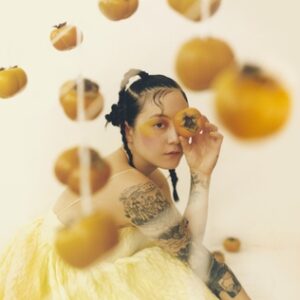 Michelle Zauner, the head of Japanese Breakfast, poses amongst persimmons in this album cover. Persimmons, a rather sweet fruit, directly reflect the saccharine sweetness of Zauner's vocals and the general joy of the album's themes. Zauner, known for speaking and singing openly about the passing of her mother, said: "After spending the last five years writing about grief, I wanted our follow up to be about joy." Not only is this a beautiful album cover (and one of my favorites of all time), it belongs to one of my favorite albums of 2021.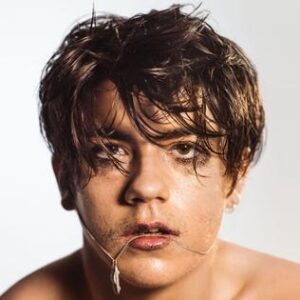 The colors in this portrait of Declan McKenna that serves as the cover for his debut album "What Do You Think About the Car?" are subtle and gorgeous. This album feels like a gateway to a simpler world, and the simplicity of the cover mimics that. I'm also a fan of subtle details like the car chain McKenna is dangling across his mouth.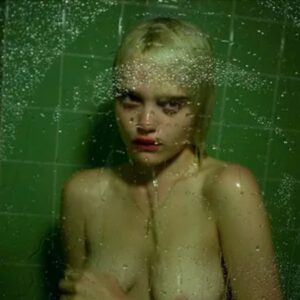 Other than being a stunning portrait of Ferreira and a wonderful photograph in general, this cover is one of my favorite pop album covers of all time. I'd be interested in seeing if she could top this cover (which is my way of saying, "Sky Ferreira– please drop an album this year).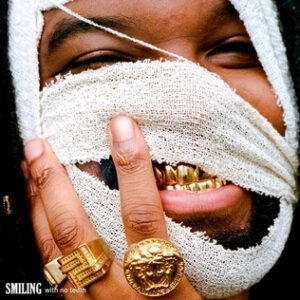 Another one of my favorite albums from 2021, the cover for Owusu's "Smiling with No Teeth" is stunning. I love how the photo of him smiling big and wide contrasts with some of the heavier themes explored on the album.
*I cannot find a definitive source for who photographed the album cover, but Riley Blakeway did a lot of work with Owusu surrounding the album including a music video.
---
I had such a hard time choosing just four album covers to highlight; obviously there are thousands of portrait album covers to choose from, these are just some of my favorites from recent years. What are your favorite portrait album covers?
Until next time,
Caitlin