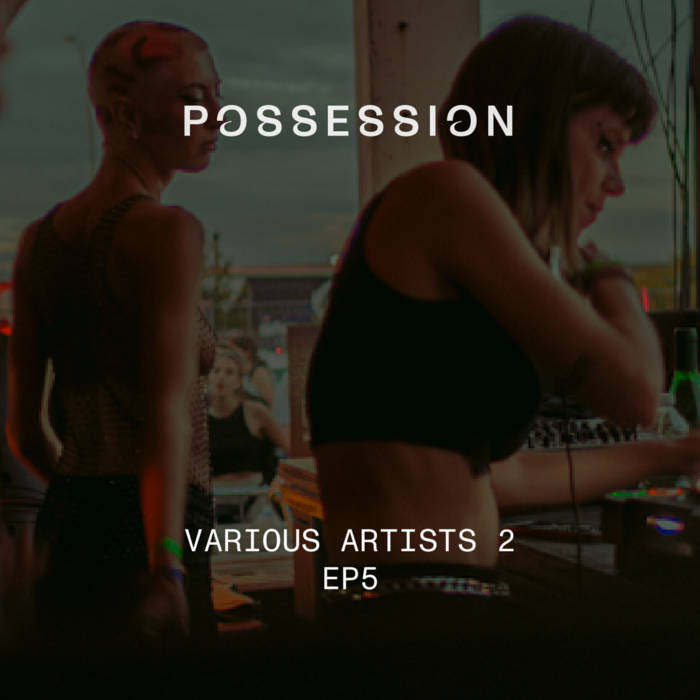 The innovative French underground rave organizer turned record label Possession is back with their first release of 2022, headed by an all-star lineup of various veteran artists and newcomers alike in a bundle of five different EPs. "Various Artists 2" is the second installment of Possession's "V/A" series that gives a platform for artists across the world to bring their sound of Techno to a wider audience. With the immediate success of "Various Artists 1" back in September 2020, this new bundle of five EPs is even more abrasive, fast, and fun, with tracks from personal favorite's LSDXOXO, AnD, and Parfait, to rising artists Fractions, Somniac One, and TRANCEMAN2000.
"EP1" sets the tone for the bundle with the first track "Posh & Scary" by Shlømo and Parfait. The thumping bassline coupled with rolling hi-hats and Parfait's vocals comes together to produce a signature Possession-style track that you would hear at any party of their parties across Europe. TRANCEMAN2000 closes out "EP1" with "Lasserbie", an early 2000s-esc trance track that sounds like it came straight out of an early DJ Tiësto set.
EPs 2, 3, and 4 cuts between all styles of Techno, with tracks like "Disturbed" by Cassie Raptor and "7AM Burning" by AnD keeping the high BPM and heavy basslines but with more elaborate melodies and even an acid breakdown. On the lighter side is "Almost There" by UFO95 and "Dream" by Vizionn, more conventional sounding techno tracks that still, however, would get me to the dance floor at any club or rave.
"EP5" closes out the bundle, featuring my two favorite tracks off of all the EPs, "Green Inferno" by LSDXOXO and "What Doesn't Kill Me?" by Fractions. Before anyone asks, yes I will admit that I am an LSDXOXO fanboy, he made it into my top tracks of 2021 and I play any track off "Dedicated 2 Disrespect" in my sets whenever I can, but his track production is immaculate with catchy vocals and trance-inducing melodies. Fractions was a nice surprise on this EP, his track reflecting the solid production work with killer hi-hats and an overall mind-melting vibe.
Overall, this EP bundle has featured the best techno tracks of 2022 so far. I have not been playing much techno recently both on and off air because I have had trouble finding interesting tracks. This release is a much needed breath of fresh air and I look forward to playing many of the tracks in my upcoming sets.
Speaking of Possession, I was recently fortunate enough to see Parfait at a club in NYC, but I think that is a story for another blog…..
Stay dancin',
DJ HRLN