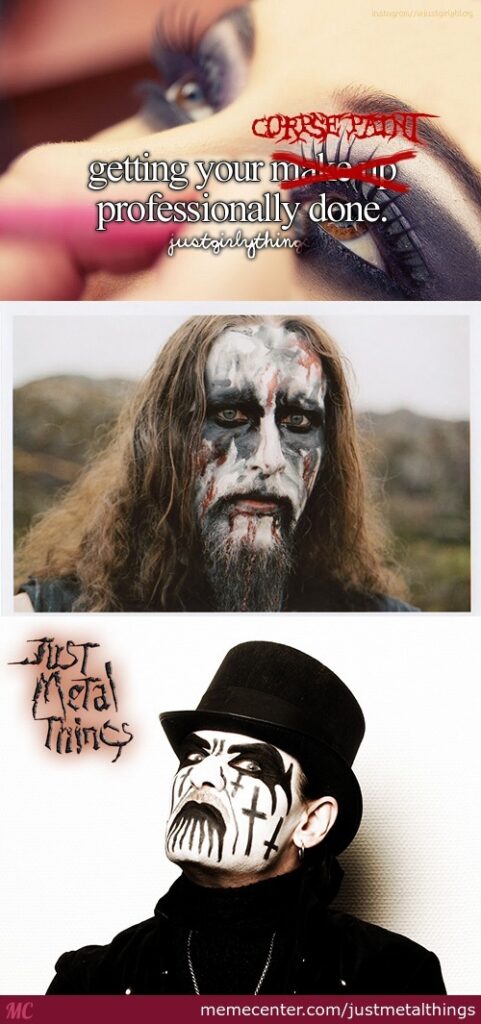 Happy Holidays Butcher Crew! I hope you are all getting into the holiday spirit! I understand that this time of the year is not so metal, BUT YOU CAN MAKE IT METAL! I have some metal things that you can do to spice up your holiday season.
Get a black Christmas tree
Now, I have always wanted a black Christmas tree. I think this is like the coolest idea ever. Now, hear me out: purchase or spray paint your Christmas tree black, add some white lights, and then get yourself some metal ornaments! They have some ornaments with band names on them that you can get. The craft store Michael's has skeleton ornaments that makes it look like they are hanging on your tree. That's so metal. And to top it all off, add a pentagram to the top!
Skulls, skulls, and more skulls
Now, I love me some skulls! I have 7 skulls in my room that stay up all year, but for Christmas, I like to add some Santa hats to the skulls so they are in the Christmas spirit as well. You can get skulls at Ross, Target, Marshalls, Spirit Halloween, and EarthBound!
Metal remixes of Christmas music
There are tons of remixes of Christmas songs that can get you into the holiday spirit! There are playlists on SoundCloud, Apple Music, Spotify, and YouTube.
Buy black wrapping paper and ribbons
Your presents will look so metal with all black paper and ribbons. I love the idea of all black everything, it gives everything a sleek and classis aesthetic. Love. It!
Merry Christmas you filthy animals!
Stay Metal,
THE SAW