When people talk about their favorite concert experiences, they often recall the performances, the crowd, or the people they shared it with. But for me, one of the most important parts of the live music experience is one that I think most people overlook – the shoes you wear.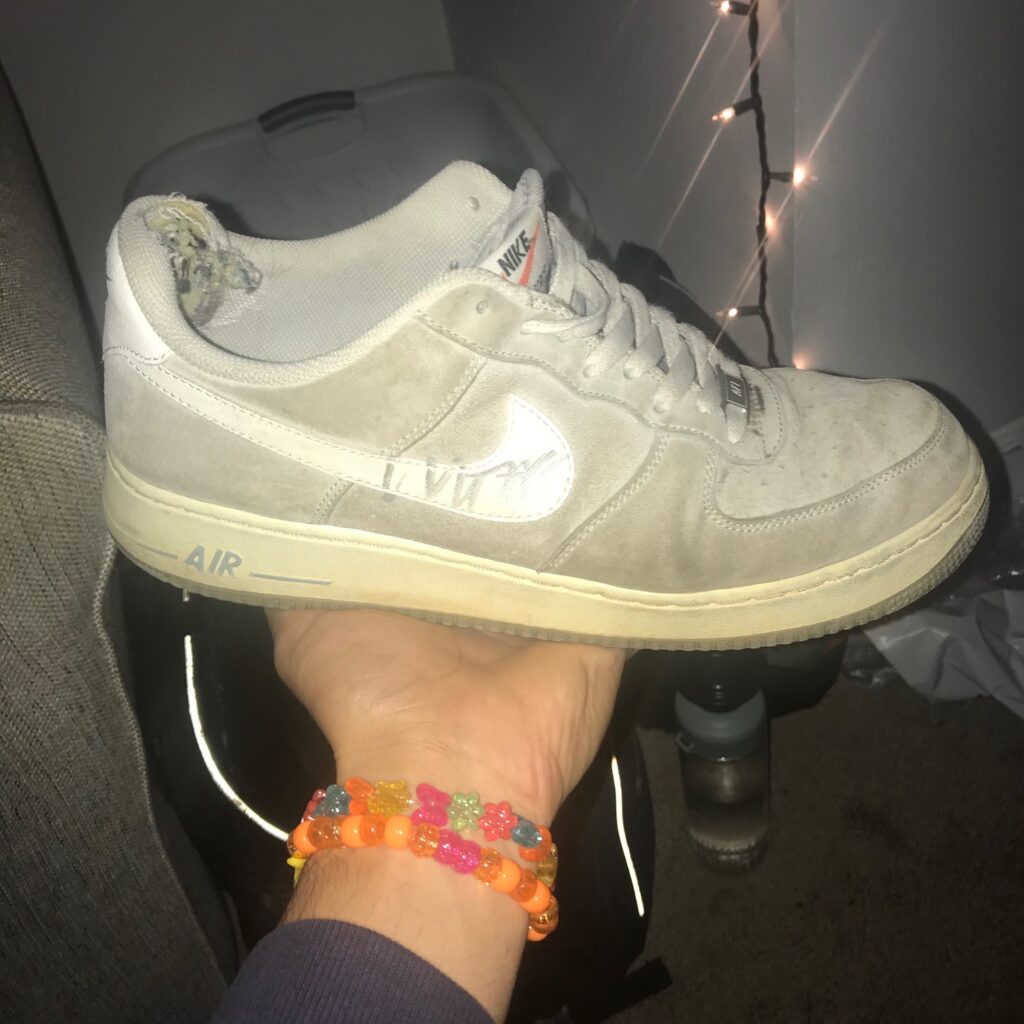 First up we've got the grey suede Air Force 1 Mids that I purchased from Plato's closet back in high school. They frankly aren't the most stylish shoe, but what makes them special to me is the signature from none other than Tierra Whack. I had the privilege of seeing her live in September of 2019, when she performed at Memorial Hall in UNC Chapel Hill. When she came out the concert hall turned into a mosh pit, and everyone got out of their seats to join the party. I was surprised at how interactive she was with the crowd and as a result Tierra Whack is one of the most down to earth performers I have ever seen.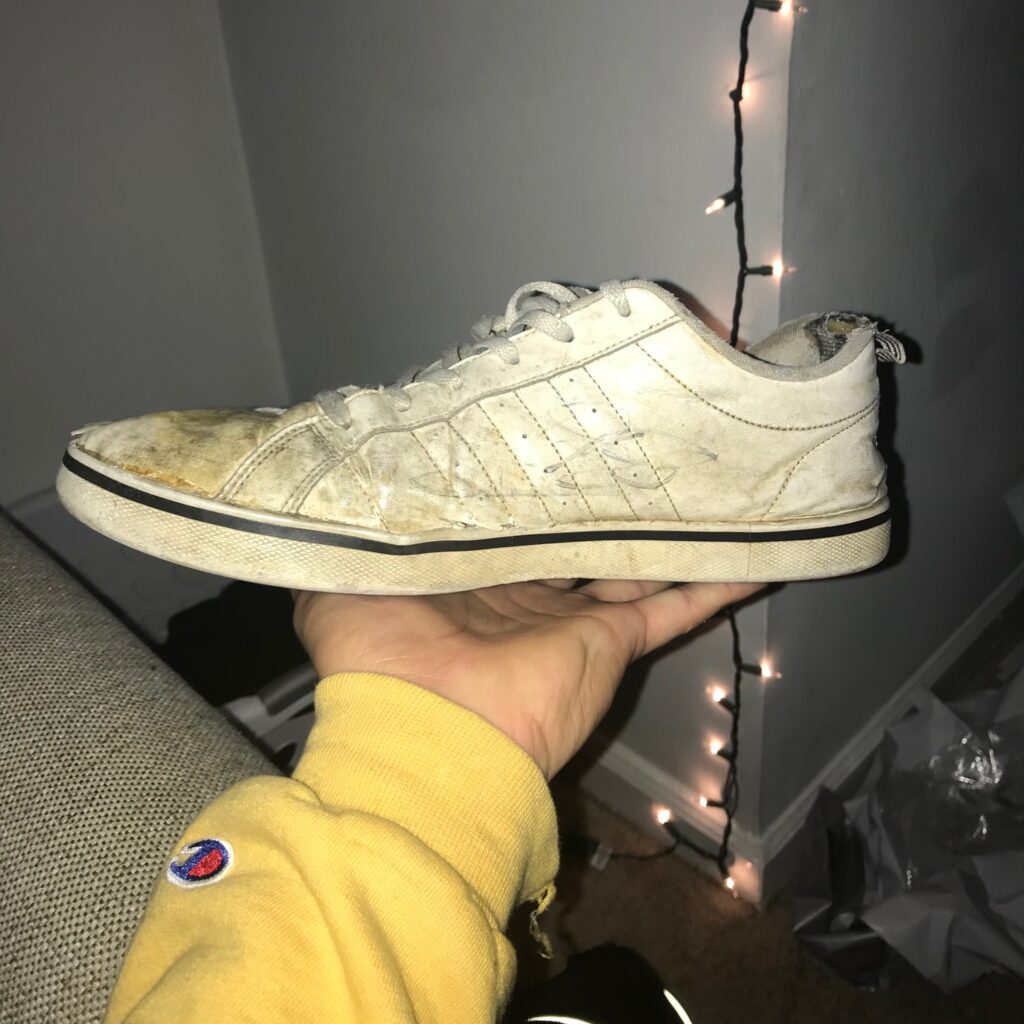 Up next we've got my beaters, my babies, my everyday shoes – a pair of nondescript Adidas I got from Burlington Coat Factory for 25 dollars. These are my go-to concert shoes because I know whatever I wear will get stepped on. They've been to family events like Anderson .Paak and the TDE Championship Tour, to mosh pits at Denzel Curry and Wage War (shoutout to The Saw for taking me to my first metal show!) and even WKNC's own Double Barrel Benefit. They became one-of-a-kind when they were signed by JPEGMAFIA, who I saw live in New York in Mary of 2019. These shoes have truly been everywhere. They were on my feet during some of the most memorable moments of my life, and though I will have to retire them soon, I will always cherish the memories they were a part of.
That's it! Do you have a cherished pair of concert shoes?
– DJ Mango