Here we are again! Get ready for this week's installment of Album Art Gems. If you haven't been keeping up, here are the links to the first, second, and third parts.
1. Presence – Led Zeppelin
Quite a different energy than their other album covers, "Presence" is often ignored in comparison to their more popular LPs (but "Tea for One" is actually my favorite song currently). However, I find this cover really endearing, especially when I researched the meaning behind it. The cover shows a suburban family observing a strange, unidentifiable object in the middle of the table. On the inside of their vinyl covers, there are even more images of happy suburban people holding, staring at, or touching the same object. According to the band, the object was supposed to represent the Led Zeppelin's place in society, and how they had a powerful yet mysterious presence in the world.
2. IGOR – Tyler, the Creator
This series would be incomplete without mentioning Tyler, the Creator's most recent album. It is such an amazing visualization for the content of the album. Tyler looks rough, lost, and almost scary his collage-like portrait, but is contrasted by a bright pink background. To me, this is a great representation of the broken-hearted lyrics of "IGOR" and how they're juxtaposed with happy, upbeat rhythms.
3. Copulating Rhythm, Volume One – Blues Compilation
This is a tad bit NSFW, but it was recommended by our lovely supervisor, Jamie. "Copulating Rhythm" is a blues and jazz compilation featuring artists like Lil Johnson, Rosetta Howard, Bo Carter, and many more with a rare collection of huggin' and lovin' songs (for adult listeners is right). Nevertheless, the colors and design of this cover are exquisite. (Apologies for the very small picture)
4. Horses – Patti Smith
If you haven't read "Just Kids" by Patti Smith, go to the bookstore and pick it up right now. It is a beautiful, poetic autobiography by Smith and the amazing connection she had with Robert Mapplethorpe, one of the most influential photographers of our time. The book describes the exact moment when this photo was taken as Smith was entering the world of rock and Mapplethorpe was blossoming in his creative work.
5. Are You Experienced – The Jimi Hendrix Experience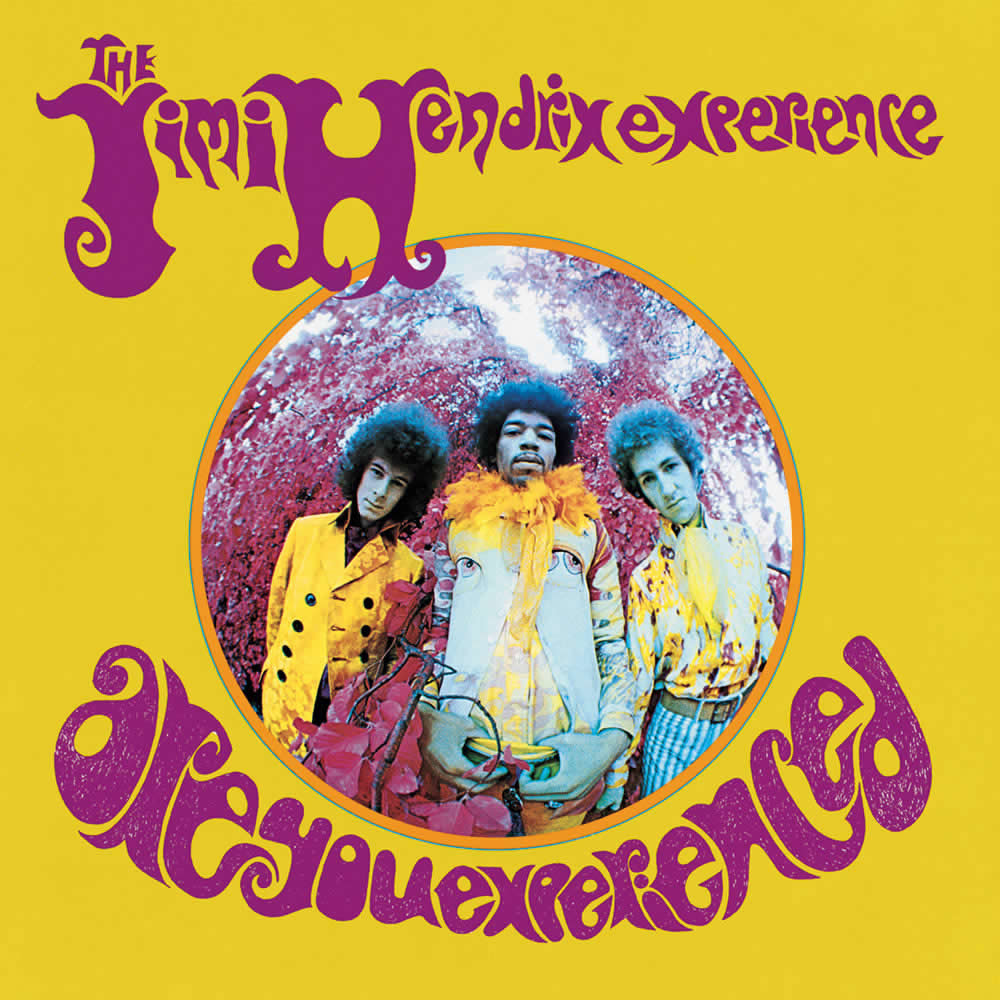 I know, I know, it's bad to give Jimi two features in this series, but I just can't help myself. This album was the trio's first, and my personal favorite. "Foxy Lady," "Love or Confusion," AND "Third Stone From the Sun"?? It's amazing how so much genius can be in one album. The typography on this cover alone represented an entire cultural movement and is recognized even today as a masterpiece of letterform art. The colors, the fisheye, WOW. I could geek out about this album forever.
– DJ butter