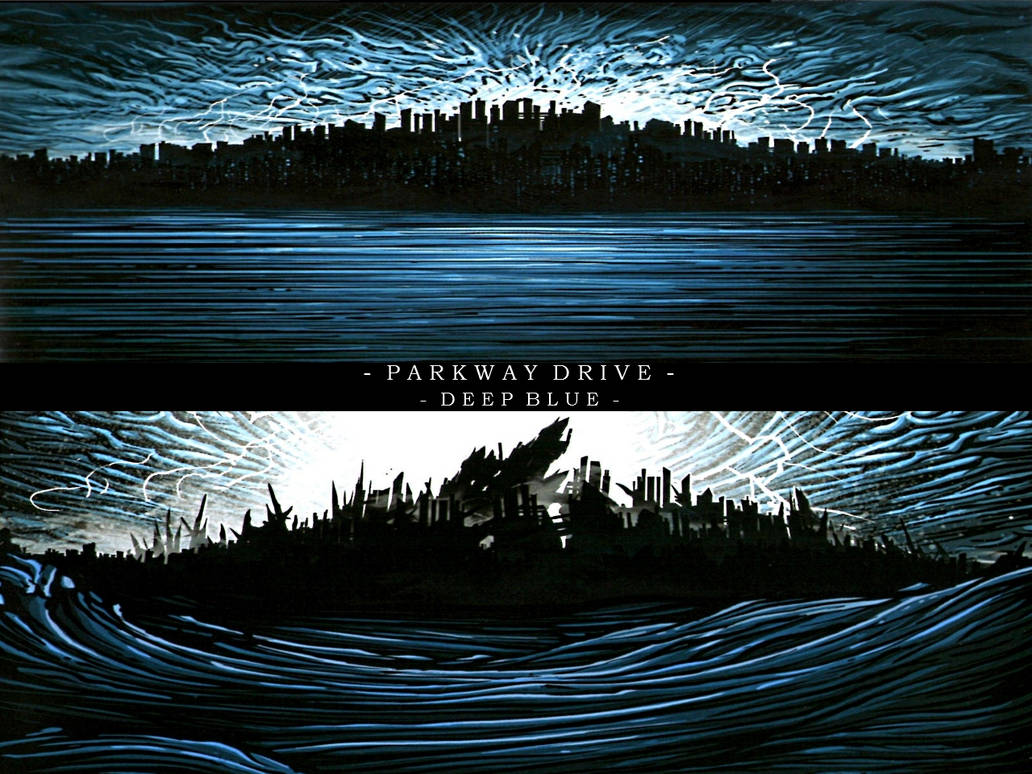 It was 9 years ago, today (6/25/29), that Parkway Drive released Deep Blue, one of my favorite Parkway Drive records. This was one of the first metalcore albums that I heard when I was first getting into heavier types of music. To me, Parkway Drive has always been a veteran within the subgenres of heavy metal. Parkway Drive evolved their sound with this album and they continue to do so to this day with their most recent release, Reverence. Deep Blue is filled with a lot of breakdowns and melodic riffs.
Although this is one of my favorite records, and some have argued that Deep Blue is their best, it has been criticized by metal blogs for being repetitive and having the same sound. Most reviewers talk about how they over-use basic breakdowns and that it's generic. But, when doing some research on Parkway Drive and reading interviews with Winston McCall (vocalist), I discovered that Deep Blue was different than their previous albums.
When reading Alt Press' interview with McCall, he states that Parkway Drive's sound has not gone through big changes. With Deep Blue, the band wrote everything beforehand and then recorded it exactly the way they wanted it. They experimented with a couple of new things in small doses, just to see if they would work. And to McCall and the rest of the band, it did.
Deep Blue was an experiment that the band created to see if they could evolve their sound. Although their overall sound did not change, musically, they added an atmospheric tone with melodic riffs into their hooks, bridges, and breakdowns. With the atmospheric set, it added more layering and depth to the record.
Overall, I think this is one of my favorite records by Parkway Drive, and some of their most well-known songs came off this album: Unrest and Karma. This record helped them develop their sound even more on their 2012 release, Atlas. Parkway Drive has continued to evolve throughout the years and I don't see them stopping anytime soon.
Favorite Song(s):  Unrest, Wreckage, Pressures, and Home Is For The Heartless
Rating: 8/10
What is your favorite song off of Deep Blue? What do you think of the evolution of Parkway Drive?
Stay Metal,
THE SAW