It's that time of year again, where we count down our favorite things of the year while welcoming in the new year! I will be counting down my top 10 favorite albums that I have been jamming out to this year. I will be writing mini album reviews for all these records, you're welcome. 2017 was a great year for metal, a lot of bangers and heavy hitters were released this year. Did any of your favorites make the list?
IMPORTANT!!!! I play these albums, along with many others, during my set on WKNC!! Come head bang with ya girl on Friday nights from 10pm-midnight! To listen online, go to WKNC's website and click on "MP3" in the "High Quality" section. Don't be lame, come hang out with The Saw!
10. Obituary –  Obituary
Obituary is a classic; I had to put them on my list. This self-titled album is the band's 10th studio release. This album contains the best parts of Obituary that any fan will love. There is a good combination of great vocals, incredible drumming, and funky riffs that are just plain groovy. There are great things about each song on this record that make them  really unique. This whole album is a bop, if you haven't checked this record out you really need to.
– Rating: 9/10
-Favorite song: Sentence Day
 9. Fit For An Autopsy – The Great Collapse
The boys in Fit For An Autopsy never disappoint me. Like any other Fit For An Autopsy record, their songs talk about problems in the world. For example, the song "Iron Moon" talks about how we all live to work and that we it should be the opposite: we work to live. There are other songs on this record that talk about more deeper problems. You don't want to skip any of these songs, because they are all bangers.
-Rating: 8.5/10
Favorite Song(s): Heads Will Hang & Black Mammoth
8. Dying Fetus – Wrong One to F*** With
Would this even be a favorites blog if I didn't write about Dying Fetus? This band is one of Death Metal's finest and I absolutely love them. The song "Fixated on Devastation" gives you a taste of the entire album. This song is a mixture of how all the songs sound on this record. You have some groove and technical brutality with the drums and guitars that will have you ~~~SHOOK~~~ This band came out with a bang too because this is their first record in five years and it was well worth the wait. Their sound on this record is the same with their other records and hey, I'm not complaining about that.
-Rating: 9.5/10
-Favorite Song(s): Fixated on Devastation & Panic Amongst the Herd
7. FRCTRD –  Fractured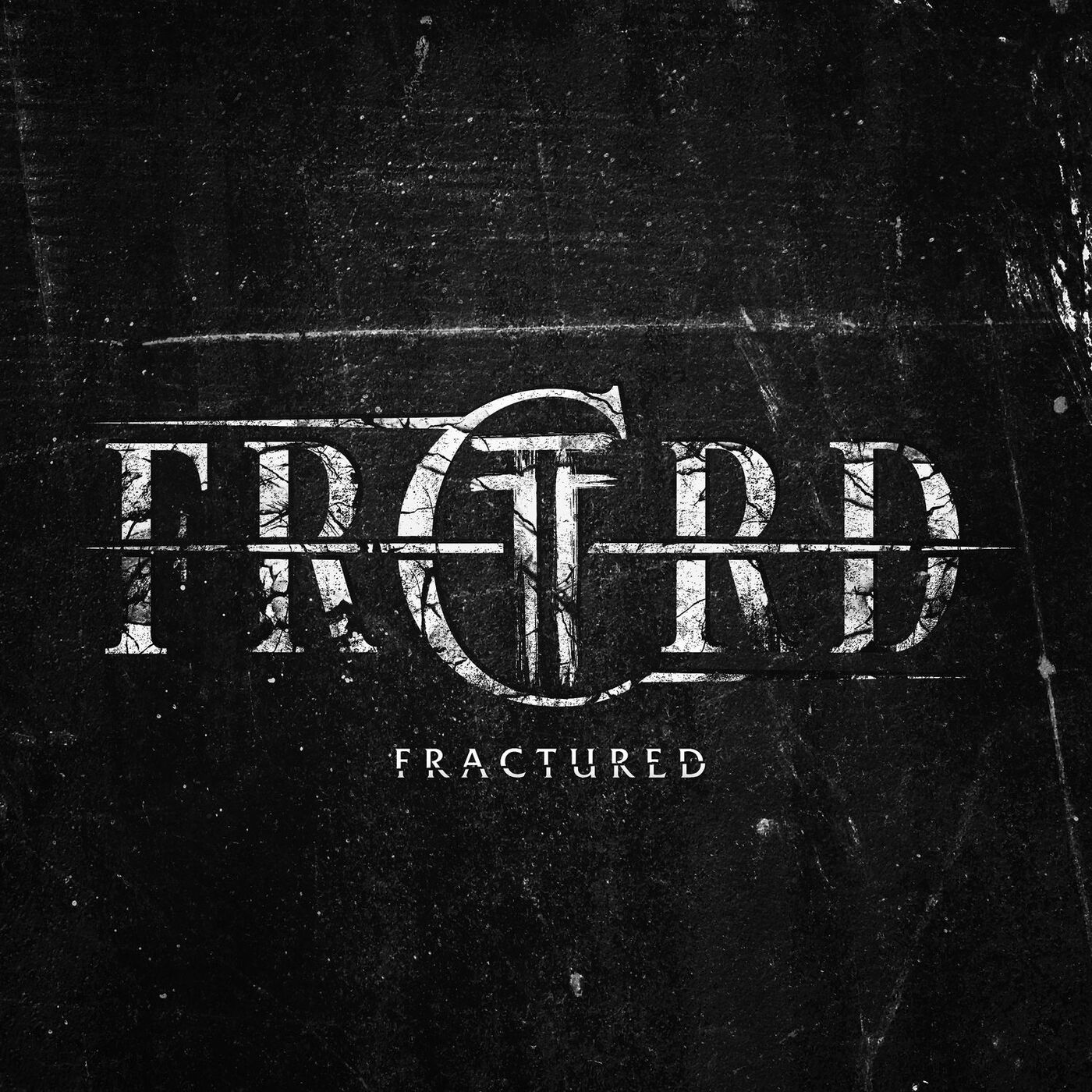 This deathcore band from France has really impressed me. I discovered them a couple of months ago and I was hooked. This is their first EP so go ahead and hop on the bandwagon now. This band is going to be big. They open up their EP with an instrumental track, which isn't a surprise. But then they go full-on deathcore. The riffs are chunky, the breakdowns are heavy, and the vocals are strong. Holy pig squeals, dude. They talk about some world problems in their song "Crow," which talks about the terrorist attack in Paris. This record will leave you breathless (no pun intended… even though they have a song called breathless).
-Rating: 9/10
-Favorite Song: Negative
6. Arch Enemy – Will To Power
Hey! I've done a full-length album review on this record already. The music on this record is really impressive and shows how gifted this band really is. Alissa's voice is so strong and we can see how diverse she is with her vocals on this record. For example, in "Reason To Believe" she sings in clean vocals that are really beautiful. This record gives me 80's vibes that I've been digging recently. Check out my full album on this record on WKNC's website!! 
-Rating: 8/10
-Favorite Song: First Day in Hell
5. Slaughter to Prevail – Misery Sermon
It has been a good year for deathcore my dudes. This is the band's first full-length album, and it is a beating. The main thing that makes this band distinct are the vocals. Alex Shikolai (Alex Terrible) has a very strong and brutal voice. He has some of the most powerful growls and screams that I have ever heard. This record is very powerful in all aspects that makes a great deathcore record. If you like Thy Art Is Murder, then you will love this band.
-Rating: 9/10
-Favorite Song: King
4. Currents – The Place I Feel Safest
It's about time I put some metalcore on this list!! I discovered this band in June when I saw them on Miss May I's Shadows Inside tour. And I must say, I am really impressed with this band. They are your typical metalcore band with the breakdowns and clean vocals, but they put their own style on each of their songs. This band has been around since 2013 and now they are coming on the scene. They are one of my favorite metalcore bands (they are also really nice, they gave me a sticker when I met them, and they follow me on Instagram). The vocals on each song are very strong and it shows the different depths that he can go to, it's really impressive. The instruments on this record are also really impressive, I love the riffs and the breakdowns.
-Rating: 8.5/10
-Favorite Song: Night Terrors
3. Wage War – Deadweight
I swear, Wage War is going to be the next big thing. Just wait. This is the second album from these guys and it's such a banger. This album has the best aspects of metalcore and what metalcore is. There are a lot of great breakdowns on this record that will make you want to get in a moshpit. The riffs are amazing and they are really chunky. That, I really enjoy. And don't get me started on Briton's voice… he has one of the best vocals in metalcore. During the breakdowns he will throw in a random "BLEIGH," that makes me go C R A Z Y!!!!! Literally, there are so many songs that he does this on. The clean vocals are really good, and they transition really well. There are some slower songs on this record that make me go into my feels but hey, I'm not mad about it. There are also a lot of bangers on this record that will make anyone bang their head.
-Rating: 9.5/10
-Favorite Song(s): Stich & Gravity
2. Miss May I – Shadows Inside
You already know my boys in Miss May I are on this list. With that being said, I am biased when it comes to this band and to me, this band could never release a bad album. This record has a very positive, uplifting vibe to it. The melodies are really strong and thay will totally get stuck in your head. They really emphasize the elements that they are good at in this record. There are some great breakdowns, along with some really catchy riffs. OG and new Miss May I fans will enjoy this record. There are a lot of clean vocals in this album but they pull it off, the songs are all great, and there isn't one that I would skip. There are slight moments in this record where you can hear how much strength that Levi has in his voice. He can do some great snarls and some pretty good gutturals that had me ~~~SHOOK~~~ They keep the metalcore genre interesting by doing different styles within their songs. I love it.
-Rating: 9/10
-Favorite Song(s): Swallow Your Teeth & Crawl
1. Thy Art Is Murder – Dear Desolation
And a deathcore album is in for the win!!!! If you haven't listened to this record… WHAT ARE YOU DOING?! GO LISTEN TO IT RIGHT NOW!!! This has to be one of my favorite records of all time. Thy Art has stayed consistent with their overall sound only making a few minor adjustments that worked out for the better. In this record, you have blast beats and breakdowns for days. Don't even get my started on CJ's voice, it is so powerful and distinctive. With his vocals and the insane drumming technique, this record is an overall masterpiece. This album is an a complete heavy hitter and banger. It has the best elements of deathcore that just make me really, really happy. This record will not disappoint you, I promise.
-Rating: 10/10
-Favorite Song(s): Puppet Master & Dear Desolation
THE SAW