Loamlands – Some Kind of Light
Loamlands is the new project from Will and Kym of Midtown Dickens and it retains a lot of the Southern aesthetics of their previous project. However, Loamlands leans more towards a country/blues orientation than Midtown, resulting in some subdued rustic goodness.
(LOCAL ARTIST OF THE MONTH)
Jonathan Scales Fourchestra – Jonathan Scales Fourchestra
Jonathan Scales is a steel pan drummer from Asheville and the Fourchestra creates exhilarating jazz music. Brilliantly combining technique and flare, the Fourchestra produces easily accessible music that's as entertaining as it is impressive.
The new project from Joe Hall of Hammer No More The Fingers, Blanko Basnet retains a lot of Hammer's bouncy indie rock sounds while containing enough originality to feel like an exciting new project. Hall's songs have a bit more expansive properties and tend to stray away from formulaic melodies, making for an always enjoyable listen.
Mandolin Orange – This Side of Jordan
Mandolin Orange have taken on a much more somber sound for their latest release. While most releases from the band have featured a few catchy, upbeat tracks, This Side of Jordan displays the band's sense of restraint. There's still a few gems that feature Andrew's bluegrassy mandolin intros and jangly strumming, but most tracks lean more towards the heartfelt folk category that propelled the band to local fame. Still jam-packed with gorgeous harmonies, which is quite frankly the most important part of this brilliant duo.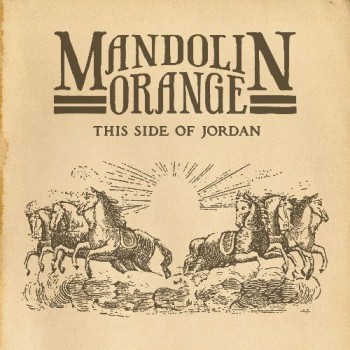 Ghostt Bllonde's debut full-length marks a heightened fidelity for the band, trading in some of their trademark hisses for a more defined sound that does them well. Kuzio's angst-ridden vocals still contain the same ferocity as before, but the melodies no longer hide behind a super lo-fi veil.
This guy came out of nowhere and has already gotten signed to Fat Possum, all from a Pitchfork piece. It's kind of bonkers how swiftly he developed a buzz, but this Asheville based songwriter produces catchy albeit bleak songs with an early 90s indie rock aesthetic. Definitely worth a listen.
Shannon Whitworth – High Tide
Fantastic blend of Americana stylings with indie-rock instrumentation. Whitworth has an enchanting voice that nestles itself firmly within the intricate confines of Seth Kaufman's stellar instrumental work.
An excellent young act from Chapel Hill that produces a self-described brand of "autumnal indie-folk." They feel very reminiscent of Lost in the Trees, they've got a promising sound that's deeply rooted in their surroundings and innermost thoughts. Good stuff!
Excellent stuff from a relatively new band out of Chapel Hill. This album is filled with rich vocal harmonies and an expansive sound that feels a lot like early My Morning Jacket. They maintain their folky foundation while exploring the outer-reaches of the genre's limits.
Oh my god, if you haven't listened to this band yet you should just go ahead and do so. Sylvan Esso consists of Nick Sanborn of Megafaun and Amelia Meath of Mountain Man, together they produce a mesmerizing blend of hip-hop based beat music that's filled with Meath's twee-folk vocal stylings. Great stuff.
Gross Ghost is prepping for their full-length debut on Odessa Records and they've released two new singles thusfar. "Version of Love" isn't going to be featured on the album but it accurately highlights the difficult break-up that Mike Dillon has gone through between the release of Brer Rabbit and their upcoming Public Housing. "You Will" is the album's first single and boasts an infectious chorus with Gross Ghost's typical fuzzed out instrumentation. Great stuff!