Phoneboy is a three piece indie pop band from New Jersey.
Their discography is toe tapping and inescapably danceable. High energy and radiantly positive, this band provide a youthful optimism to the music world.
With much enthusiasm, Phoneboy is currently on tour and is coming to North Carolina on Tuesday Mar. 28 at Cat's Cradle Back Room. Tickets are currently being sold for $18. For more show information and tickets, you can visit the Cat's Cradle website.
Brief History and Successes
Emerging in 2018, this band was an instant internet success. In an interview with The Stute Magazine, band member Ricky Dana recalls the release day of their first single "Acid Girl",
"I remember looking at my Instagram stories and seeing the whole thing was the color of pink and red because everyone was posting it. It was crazy. Friends from home, people from our fraternity. If we didn't have that support, it wouldn't have gone anywhere or gotten that exposure at all,"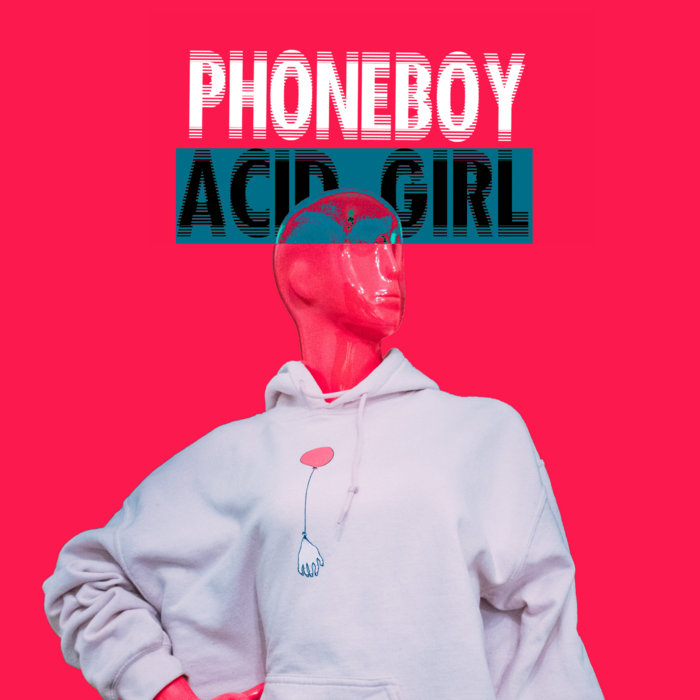 From their immediate success, they have continued to gain traction. Their 2021 self-titled album "Phoneboy" greatly contributed to their momentum.
Tracks "1987", "Hey, Kid!" and "Nevermind (feat. Justin Magnaye)" are just three of the many popular songs off the release. It is easy to hear why Phoneboy is such an immediate success– from one listen there is an instant feeling of positivity.
Phoneboy makes music that sounds like candy. It is sweet, stark and begs for another listen. This is especially apparent in track "1987", it's incredibly wholesome and bright. From backing guitar, drums and lyrics, this song effortlessly evokes a feeling of a happy summer day.
The positive energy heard throughout their discography will undoubtedly seep onto the stage.
Latest Releases
In their latest singles, "Ferrari" and "Runaway", they hold onto a childlike, careless energy.
In an interview with Sweety High Magazine Phoneboy elaborates on the inspiration for the newest releases:
"'Ferrari' represents the lack of responsibility we had when we were teenagers, and how much we took that freedom for granted. We hope any kids that are transitioning into adulthood and feel like they're drowning can listen to this track and feel a little bit less alone."
In many ways this theme of childhood and freedom connects their entire discography. To be in the moment without impeding responsibilities.
Although much of their discography has genuine themes and deeper meanings– It's clear they don't take themselves too seriously and they have a good time making their music.
They make music to evoke a good time away from the stress and screens of daily life, and they succeed in this goal without any bells or whistles.
This carefree energy is very clear in their newest music videos and cover art. I'm excited to see how the personalities seen in the videos and heard in the music translate to a live stage.
Concluding Thoughts
It goes without saying the Phoneboy concert will have fun, positive energy.
The core purpose of their music is to encourage the listener to be in the moment and live a little more carefree– I am excited to see and hear how they promote this purpose on stage.
Regardless, it will be a great event to get away from attention hording phones and dance the night away. See you at the show.