Sprints is a garage punk band from Dublin, Ireland.
I first discovered this excellent band when creating my very first set for WKNC. As my right of passage into the WKNC realm, my DJ mentors assigned me to make a punk set. I had no idea where to start. Besides the classics, I didn't listen to many punk bands I felt particularly passionate about.
When I started listening to Sprints that quickly changed. Punk quickly became one of my top genres and this band opened me up to many other female-lead punk bands.
Sprints is Karla Chubb, songwriter and lead vocalist, Colm O'Reilly on guitar, Jack Callan on drums and Sam McCann on bass. All of these musicians individually bring a lot of power.
Discography
Naturally, the first track I heard by Sprints is "Little Fix", their most popular track, and rightfully so. This song has so much lyrical and vocal power.
"So tell me, doctor, how do you fix / A problem they don't seem to think it really exists? / Should a stupid little girl / Ride backseat of a car / Wearing shame like a shawl and her body like a scar"
They have such a weighty sound. Karla Chubb provides such authentic rusticity and grunge to their music.
This band is also relatively new, forming in 2019. Although they have released some of their best music in 2022. Including their newest single, "Literary Mind".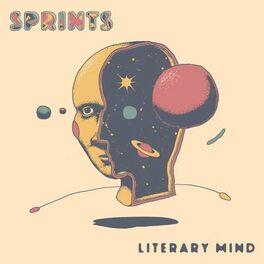 In 2021 they release the EP "Manifesto". This EP was filled to the brim with rusticity. Particularly in the opening track "Drones", I loved their use of guitar in the backing track. Their is a rich exploration of noise making within "Manifesto".
The track "Swimming" off of "Manifesto" is my favorite compositionally. The opening strings are simply zesty. The vocals are really stripped to compliment the more rigid backing. This is a track I would love to hear live in the middle of a pit.
They have yet to release a full album, but I am sincerely hoping 2022 or 2023 is the year. This band certainly has a lot on their horizons.