NC State University is right in the middle of a sprawling city. Because of this, it is not very common you will see wildlife around campus. Since the start of last year, I have tried to take a picture whenever I see the fauna of campus. Starting from last fall, I want to share some of the animals I have run into.
Wildlife Pictures and Stories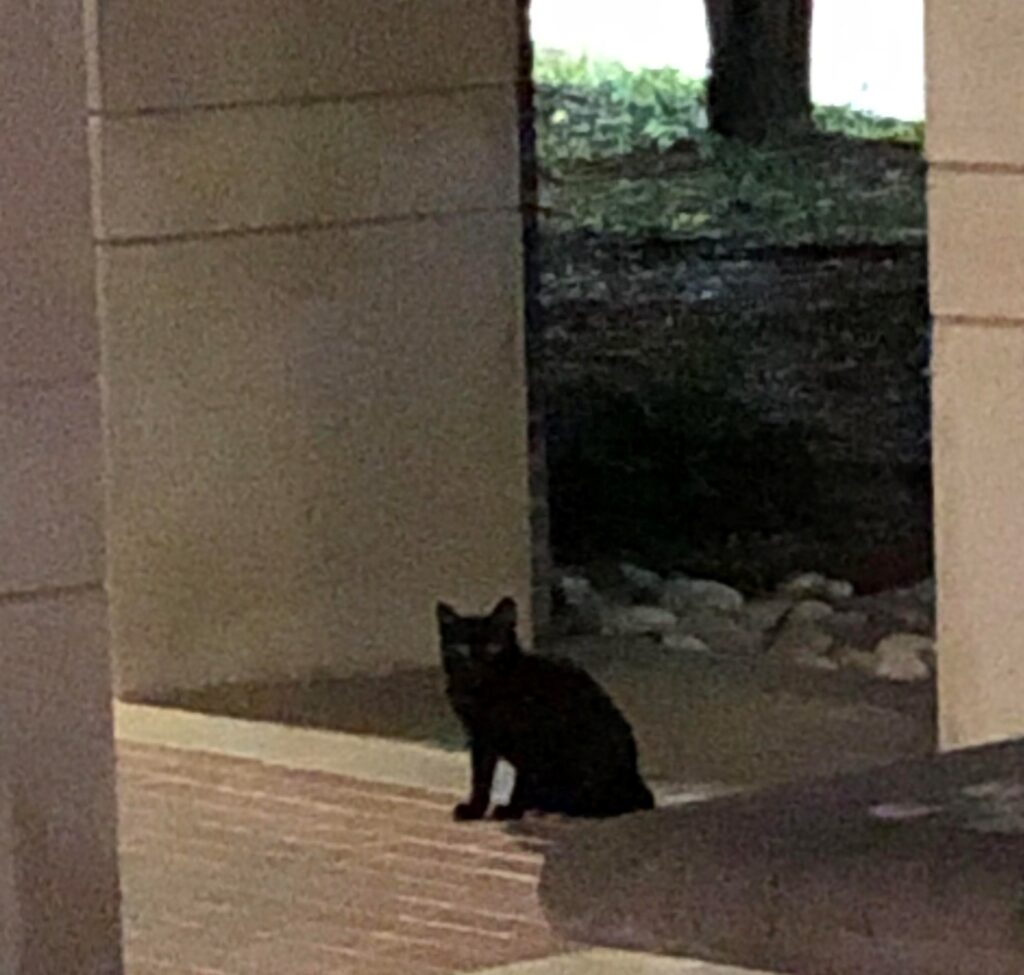 The animal that started this collection for me is this black cat I ran into at 3:01 in the morning on a late-night walk in August. There was something mystical about running into this little guy at night so late at night when there wasn't a single person around Centennial Campus. I have not seen this cat since it ran off into the night shortly after I took this blurry picture, but I hope they are doing well, living a full and happy cat life.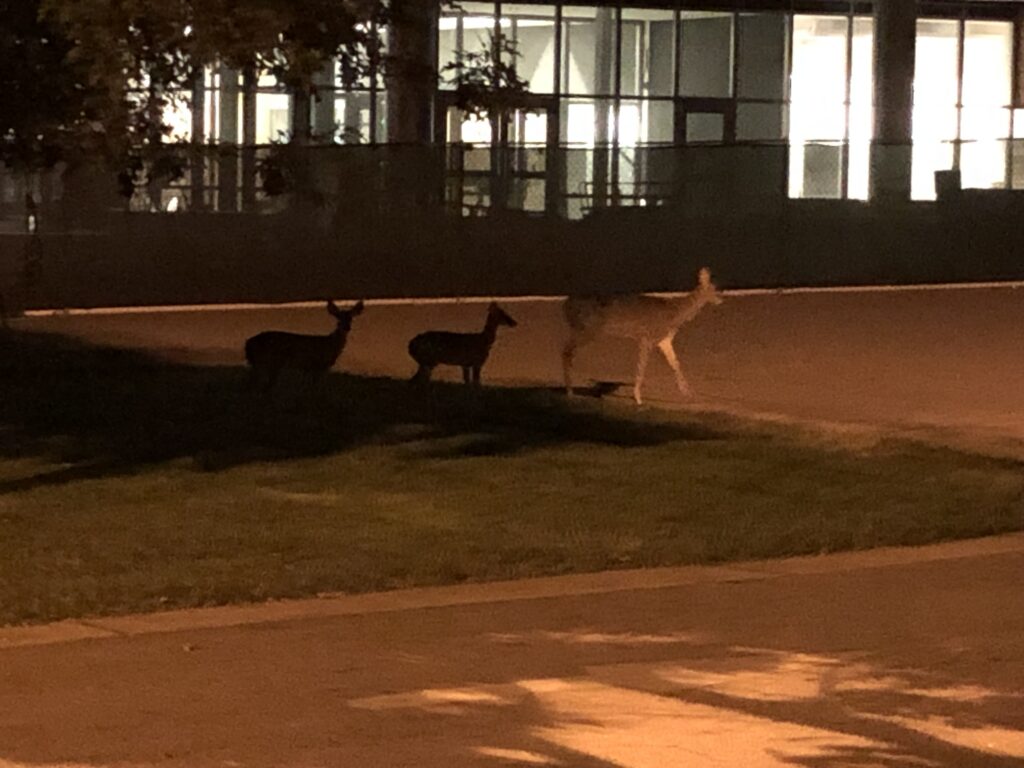 The next animal I ran into was a doe and her fawns at night about a month later. Again on a late night walk, I ran into this nice little family at 3:13 in the morning. It's been almost a full year since this late-night encounter but these deer fawns are probably fully grown now, roaming around campus on their own.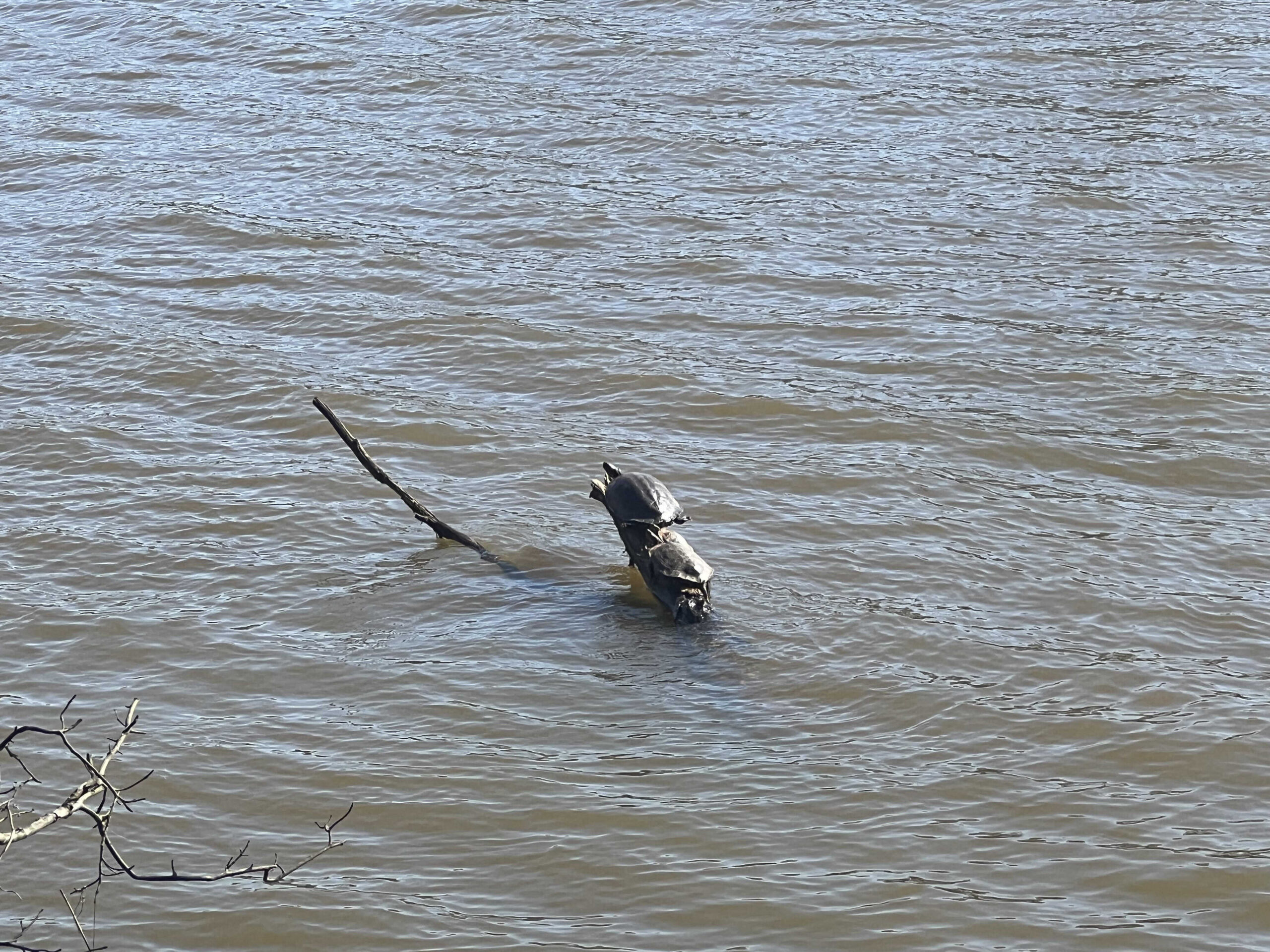 After a winter break away from campus, I went on a run around Lake Raleigh. While on my run I looked over the water and saw these two lovely turtles basking in the sun. Since then, I look out at that log whenever I pass by it, and often another turtle is there, basking.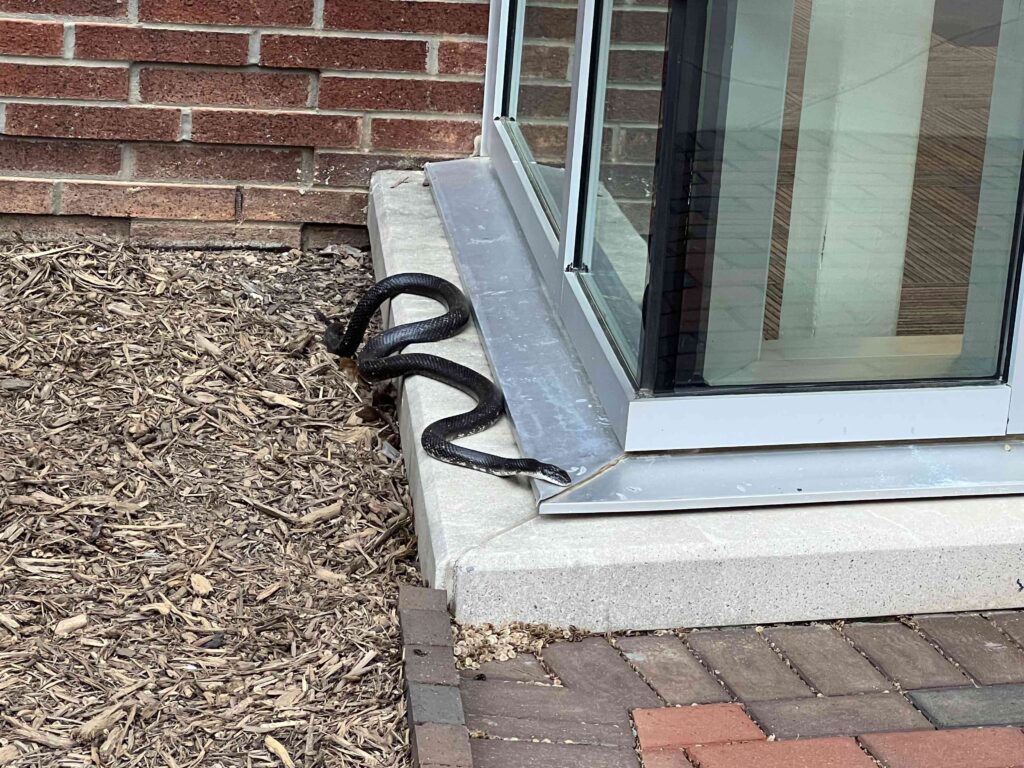 Seeing this snake peering over at me out of the corner of my eye as I left my building was quite the jump scare. This is probably the largest snake I have ever seen out in the wild. However, when I realized that they meant no harm and were just relaxing out in the evening sun, I relaxed. When I returned to the spot a few hours later, they were gone.
Conclusion
While this is a very small fraction of the wildlife I have seen around NC State's campus, I think these animals in particular had quite the impact on me.
I am glad that while NC State is in such a big city, there is a lot of nature around, allowing for animals like these to make their way into students' lives. Taking time to enjoy and appreciate the nature around me on campus has been a great source of stability through difficult coursework.
If you want to experience nature around campus but don't know where to go, some good places are:
Lake Raleigh
Pullen Park
Yates Mill Park
JC Arboretum
WRAL Azalea Garden
Dorothea Dix Park
North Carolina Museum of Art Park