Coming into college this year, one of the things I looked forward to the most was going to local shows. Now that I'm in college, I don't have to worry about my parents' schedule, so I can go to concerts whenever it works for me. And on Feb. 25, it worked for me.
My friends and I hadn't been to a show at The Trailer Park yet, so we had no idea what to expect. We arrived at 8 p.m. when the concert was supposed to start, and we were a little bit worried to see that the crowd was sparse. However, when By George finally took the stage around 8:30, the yard was packed with people.
By George's performance was incredibly energetic and entertaining. They played a mix of covers and originals, sprinkling some brand new, unreleased music throughout. My favorite song of the night was "Klep" off of By George's recent album, "The Life of Guy." The energy was through the roof, and my neck still hurts from headbanging.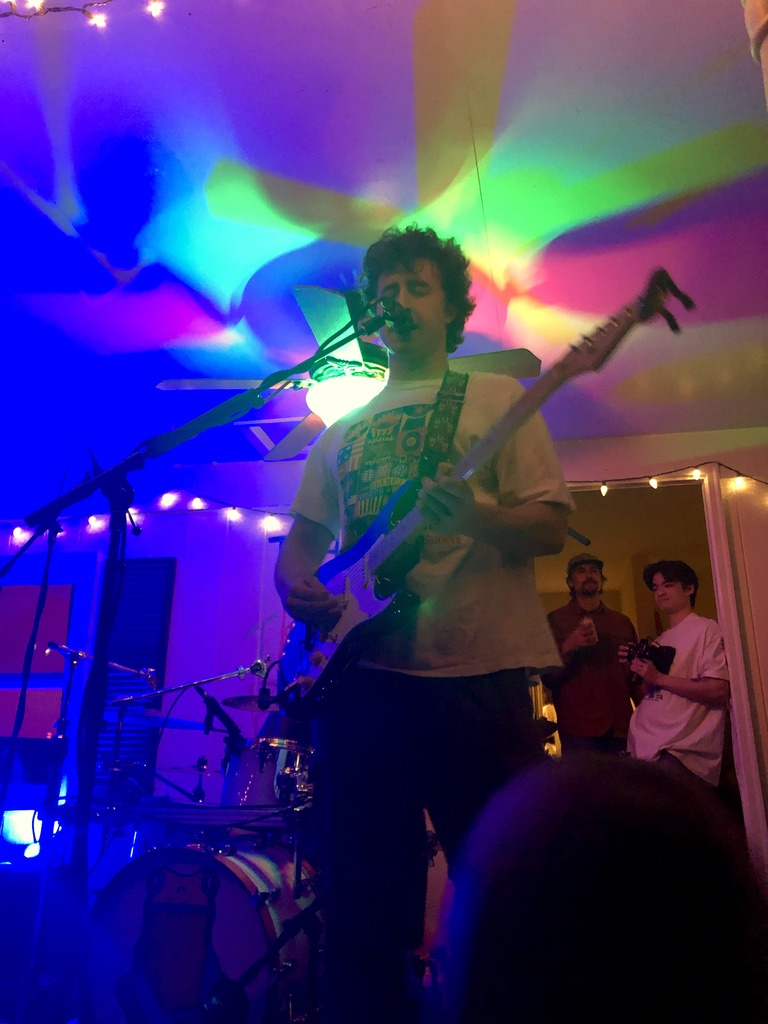 If I thought that the crowd was delighted by By George, then they were beyond thrilled for Late Notice. As the band walked out of the house, the crowd began pushing forward. Luckily, my friends and I were in the front so we were able to use the front porch/stage as support, but I made the mistake of lifting up my hands, so that's where they stayed for the rest of the night.
Late Notice mostly played covers, but they also played a couple of unreleased originals. Sadly, the concert ran late, so the cops came and cut off Late Notice's set halfway through. Even with an unfinished setlist, Late Notice did an amazing job.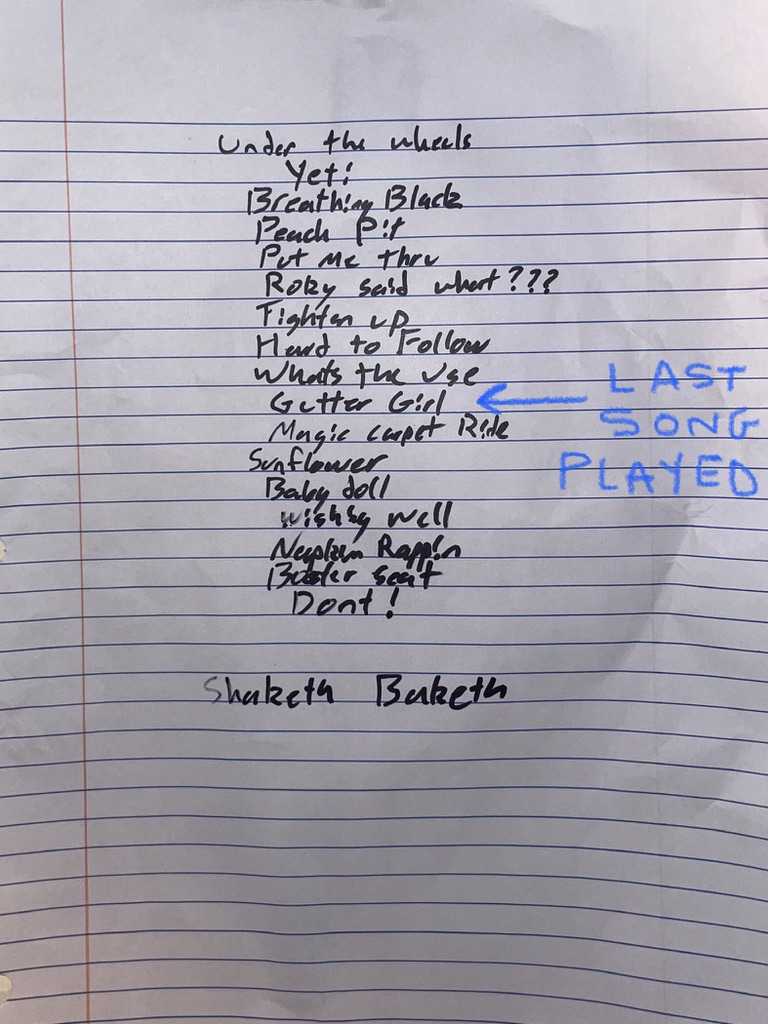 All around, the concert was an incredible experience. The bands did an amazing job performing, and the atmosphere at The Trailer Park was amazing. All of the people were incredibly nice, so despite almost falling over several times, I felt the safest I could possibly feel at a concert. If you ever get the chance, I would definitely recommend attending a concert at The Trailer Park; it's an experience that you won't forget.
~PK