WKNC 88.1 FM is serving up a new type of show with its specialty music program: "Arroz con Pollo."
Arroz con Pollo, or rice with chicken, is a typical Puerto Rican dish. It is also the name chosen by two WKNC students to represent their effort to reach the growing Latino community in the Raleigh-Durham area. "Arroz con Pollo" hosts Diego Cancel and Kairsten Fay, known as DJ Cancel and DJ Candela to listeners, wanted to play music in a genre that was not represented on WKNC.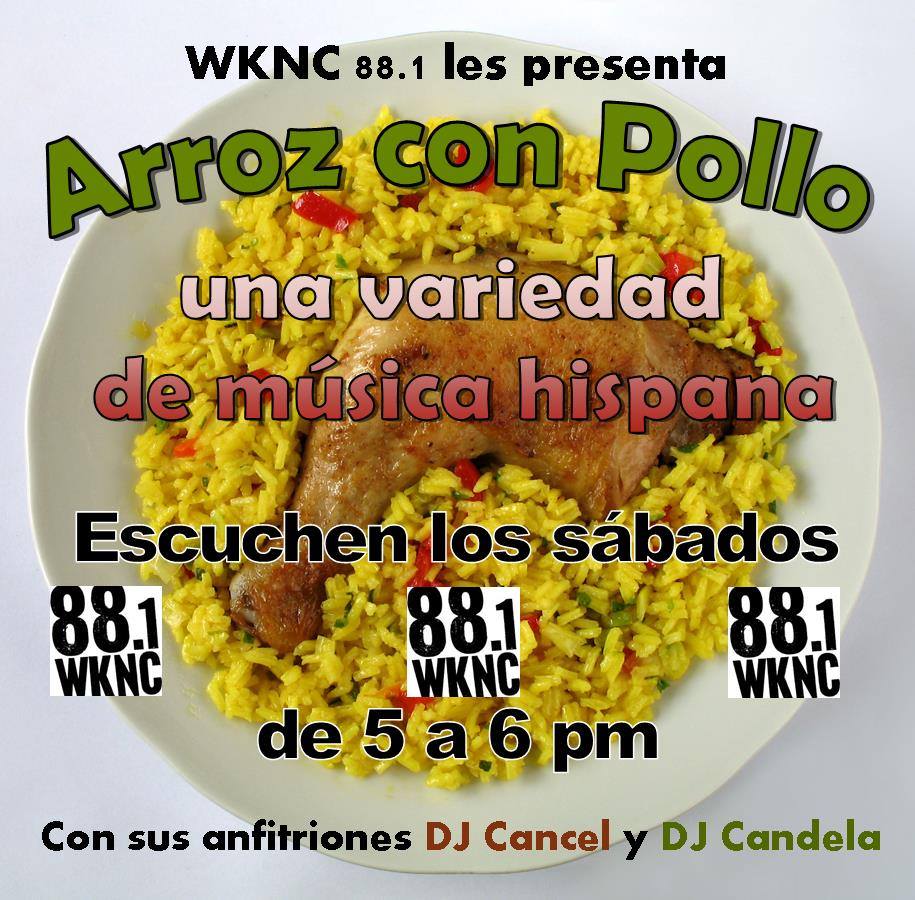 Fay fell in love with Hispanic culture during an alternative spring break trip to Nicaragua, and has been learning Spanish ever since. "I love to dance salsa music, but I also enjoy bachata, pop, and Chicano rock," Fay said.
Cancel was born and raised in Puerto Rico, and credits his music taste to reggaeton and the music his father and grandfathers would play around him growing up.
Fay and Cancel's mission is to run an all-Spanish broadcast for Hispanics at N.C. State and in the Triangle, switching between a variety of genres and countries of origin for their show.
Despite a more than 100 percent increase in North Carolina's Hispanic population from 2000 to 2010, according to the U.S. Census, WKNC has not offered any Spanish music programs since 2008.
"Arroz con Pollo" will debut Saturday, March 22 and will focus on music from Puerto Rico, featuring artists such as Don Omar, Ivy Queen, Hector Lavoe, Ednita Nasario, Calle 13 and Victor Manuelle. The one-hour program will air Saturdays at 5 p.m. on 88.1 FM and online at wknc.org/listen. Follow @ArrozConPolloNC on Twitter and Facebook for more information.