WKNC hosted its 16th Double Barrel Benefit fundraiser on Friday, Feb. 1 and Saturday, Feb. 2, 2019 at Kings Raleigh. Night One featured music by Kate Rhudy, Max Gowan, Real Dad and Das Drip. Night Two featured music by Young Bull, M8alla, GRRL and Moon Racer. The Double Barrel Benefit fundraiser accounts for eight percent of WKNC's annual income.
Night One – Friday, Feb. 1, 2019, 8:30 p.m. @ Kings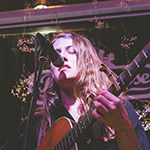 Kate Rhudy (headliner)
Kate Rhudy relocated to Raleigh after leaving Appalachian State University and released her debut album in 2017. "Rock N' Roll Ain't For Me" is a self-released folk album reflecting her lifetime of playing music with family until moving on to a solo career. The contemplative, personal track list written and performed by Rhudy represents her growth and insight on her college and young adult years.
– Cas Saroza, WKNC Operations Manager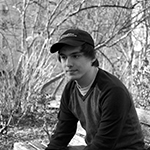 Max Gowan
Max Gowan is a Raleigh native (currently based in Washington, D.C., where he works at American University's radio station) who creates soothing and emotive bedroom pop full of delicate guitar and harmonious vocals. His most recent album, "Far Corners," was released on the Slovakian indie cassette label Z Tapes.
– Jules Conlon, WKNC General Manager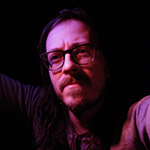 Real Dad
Real Dad is a solo-act out of Durham started by Nolan Smock. Originally imagined as instrumental music for movie soundtracks, Real Dad grew into a popular act, playing shows not only at WKNC's Fridays on the Lawn but at Spazzscotch and DIY shows as well. They continue to release love song singles such as "Only Human" and "Terms & Conditions", which are atmospheric and moody and contain pop-like elements that make them danceable.
– Carlie Anderson, WKNC Social Media Director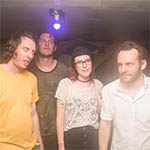 Das Drip
Das Drip is a hardcore punk band out of Raleigh signed to Sorry State Records. Noisy and loud, their performances are bound to get any crowd going with their high-energy and fast paced tunes. If you are still kicking yourself for not seeing Das Drip at the 2017 WKNC x WXYC Hopscotch Day Party, now's your opportunity to redeem yourself.
– Carlie Anderson, WKNC Social Media Director
Night Two – Saturday, Feb. 2, 2019, 8:30 p.m. @ Kings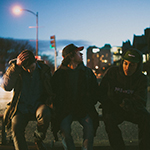 Young Bull
Young Bull is a Durham-based R&B trio. The members include: Tahmique Cameron (lead vocalist), Will Darity (guitar) and Dorien Doston (drums). Their sound is a smooth groove that intertwines a blend of soul, R&B, reggae and lo-fi. They are inspired by J Dilla, Anderson .Paak, D'Angelo and more. They have released two albums: "Sopadelic" (2016) and "Midnight Sun" (2017). They have also released some singles in 2018 including "Chocolate (Pheeno Remix)", "Rockaways" and "City Girl."
– Erika Bass, WKNC Chainsaw Music Director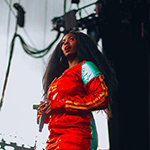 M8alla
M8alla, or Mballa Mendouga, was born in 1991 to Cameroonian parents and grew up in Washington, D.C. Serving as the United States' Cameroonian Ambassador, M8alla's father returned to Cameroon in 2008 and was quickly detained in a maximum-security prison, where he later passed away. Though heartbreaking, this devastating event encouraged M8alla to pursue her dreams with full force. Since then, M8alla has taken the local hip-hop and R&B scenes by storm with her brazen and confident persona. Her music represents strong and fluid femininity, especially that of immigrant women, a reality which she holds as her own. "Never Leave Quietly," her first EP, serves to break the norms and expectations of femininity by demonstrating a more realistic and honest representation of the feminine experience.
– Carlie Anderson, WKNC Social Media Director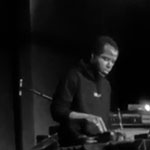 GRRL
Durham's GRRL replaced Housefire in the original lineup.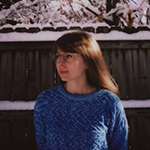 Moon Racer
Durham-based artist Moon Racer produces bedroom pop with a slight sprinkling of lo-fi and a large side of chill. Her style consists of soft, layered sound followed by her smooth, quiet vocals. She started her individual project in 2016 and continues to work at creating even more of the sweetest, most gentle tunes you'll ever hear.
– Claire Fasel, WKNC Podcast Manager
Sponsors
WKNC would like to thank our Double Barrel Benefit 16 sponsors who donated cash, goods and services. We are truly fortunate to have received such a great response from our community. We couldn't have done this without them.
Single Sponsor ($250-$499)