WKNC hosted its 15th Double Barrel Benefit fundraiser on Friday, Feb. 2 and Saturday, Feb. 3 at Kings in Raleigh. Night One featured music by Well$, Jooselord Magnus, Diaspoura and RGB. Night Two featured music by The Future Kings of Nowhere, Pie Face Girls, The Muslims and Drugcharge. The Double Barrel Benefit fundraiser accounts for eight percent of WKNC's annual income.
Night One – Feb. 2, 2018, 8:30 p.m. @ Kings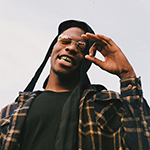 Well$ (headliner)
North Carolina isn't exactly the most profound state when it comes to hip-hop. On a large scale, we have J. Cole and to some fame, Petey Pablo. Yet, as a state, we've been making huge strides in recent years with Rapsody and another leader of the pack is Charlotte-based artist Well$.
Through a string of releases, he has quickly risen through the ranks of North Carolina's rap game with his punchy, hard-hitting songs that leave everything on the table. Lyrically, he doesn't take his foot off the gas pedal, supplying the listener with bars that weave in out of the beat, while packing a strong message.
Be sure to catch Well$ headlining night one of Double Barrel Benefit 15 and stream his new album "All Kings Get Their Heads Chopped Off."
– Jamie Halla, WKNC General Manager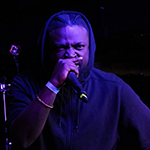 Jooselord Magnus
In a scene where even the self-proclaimed weirdos find themselves blending in with their peers, it has become harder and harder to truly be different and mean it. While those who fall short can point to a lack of pure talent, or that ever-so-allusive "it" factor, Jooselord Magnus boasts a plethora of both.
An eccentric emcee who originally hails from Harlem, New York, Jooselord has developed notoriety through a touring schedule in North Carolina that would translate in the "real world" to a 60-hour work week. This momentum has been directly in support of his highly-anticipated upcoming debut album, "S.K.U.L.L.," slated for a February 2018 release.
His ever growing fan-base, labeled the Gallon Gang Pirates, contribute to the Jooselord Magnus experience, and the man himself will be bringing this to WKNC's Double Barrel Benefit 15 on Feb. 2, in a performance that Raleigh hip-hop will not want to miss.
– John Wilson, WKNC Underground Music Director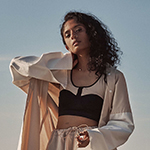 Diaspoura
Diaspoura is a chill, dream pop, electronic artist who recently moved to the Triangle. Her first album, "Demonstrations," was released in June 2016. "Demonstrations" features somber lyrics with a healing sound that reflects Diaspoura's emotions regarding her experiences in today's world. As Diaspoura describes it, the album was meant to describe her experiences "unapologetically and uninterrupted."
Since 2016 she has released a transformative single titled "GTF," which is one of my favorite of her songs. The lyrics are a very harsh political statement, but the overall sound is very chill. The juxtaposition of the lyrics and the sound is unique and makes the song a very strong and powerful piece. Some other favorites of mine include: "Stay," "What They Said" and "Consume/Resume."
Needless to say, I am extremely excited to see Diaspoura at DBB night one and can't wait for her set.
– Annelise Thorn, WKNC Operations Manager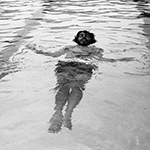 RGB
RGB crafts a sonic soundscape that combines unique samples with naturalistic sounds to create one of the more calming listens in the Triangle area. Occasionally, ethereal vocals will swoop in and take one's breath away with a chilling effect. Other times, RGB will seek out the help of local rappers to provide a hot verse or two over his intricately created beats. Then there are the spoken word vocal samples that add just another layer to this producer's already complex production.
– Jamie Halla, WKNC General Manager
Night Two – Feb. 3, 2018, 8:30 p.m. @ Kings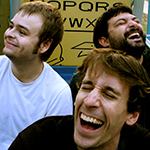 The Future Kings of Nowhere (headliner)
Last year WKNC brought Astro Cowboy back from the grave and they'll be resurrecting yet another local favorite for Double Barrel Benefit 15. Hailing from Durham, local legends The Future Kings of Nowhere developed quite a following prior to their 2012 hiatus. Fans who still blast and sing along to their catchy tunes will have the opportunity to re-live their show going glory days.
FKON's self-titled 2009 album really set the stage for the band. The album features a range of instruments including trombone, trumpet, acoustic guitar, drums, bass and lots of pretty vocal harmonies.
The songs are ironically happy sounding for their content and the album could essentially be described as emo spirited folk rock. For those who have never given the band a listen I would recommend starting with "Like a Staring Contest" which turned me on to their music as a college freshman just starting to delve into the world of North Carolina music. The song starts out a slowly strummed proclamation of a doomed relationship as singer Shayne Miel croons "I've been going through the records; we're not getting any better" and picks up into a quick head-bobbing narration as loud catchy drums chime in and female vocal harmonies break through to quick twangy acoustic guitar melodies.
One thing that really stands out about this band is Miel's songwriting abilities. The lyrics are full of metaphors and imagery making light of issues such as heartbreak, guilt and longing. Every song has a manic virtue to its depressive content which could be comparable to the iconic songwriting of Conor Oberst.
I personally cannot wait to finally experience the band my long-time Triangle living friends are still raving about.
– Mariam Marand, WKNC Local Music Director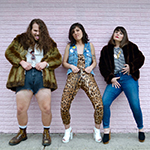 Pie Face Girls
Pie Face Girls is a Raleigh-native three piece of politically charged punk. Their songs take a direct hit at social justice issues faced both in North Carolina and the larger community. Bringing together the queer and feminist experiences, Pie Face Girls is a powerhouse in building a community for marginalized identities and individuals through the Raleigh DIY scene.
All self-taught, during their earliest shows the band loved to use stage props to add more to the performance as they continued to master their craft. Their first LP, "Formative Years," was released in March 2017 with to-the-point titles such as "Dude Yr Girlfriend Sux" and "F*ck You I'm Pretty."
To the point and raw, WKNC is excited to present Pie Face Girls at Double Barrel Benefit 15!
– Cas Saroza, WKNC Program Director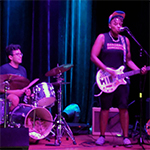 The Muslims
In 2017, the world at large needs the Muslims. This all-queer, black and brown punk band effortlessly combines catchy, upbeat surf punk with some of the most biting and truthful lyrics around about being alive under a president that doesn't really care about half of America.
Despite the harsh realities of their lyrics, the fast-paced breakneck pace of their songs offer the audience an energetic and fun set to dance away the second night of Double Barrel Benefit 15.
And yes, they really are Muslim.
– Jamie Halla, WKNC General Manager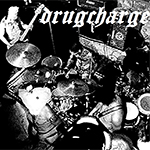 Drugcharge
was introduced to Drugcharge via The Bunker, a Raleigh house venue which hosts shows by touring and local punk and hardcore bands. The first time I saw them was when they opened for Institute this summer, which was a wild show. They brought intense energy and an undeniable stage presence and turned me into a fan instantly. Their self-titled demo is on local hardcore label Sorry State Records.
– Jules Conlon, WKNC Daytime Music Director
Sponsors
WKNC would like to thank our Double Barrel Benefit 15 sponsors who donated cash, goods and services. We are truly fortunate to have received such a great response from our community. We couldn't have done this without them.
EP Sponsor ($500-$999)
Single Sponsor ($250-$499)