Tag: Brudenell Social Club
by DJ Ones on Nov.17, 2011, under Daytime, Reviews
Let me start by saying that on Wednesday, Nov. 16, a tiny woman in massive heels brought a packed venue to its knees. As one of my English pals so articulately put it, "She makes that guitar her bitch."
St. Vincent brought out the largest crowd that I have seen at the Brudenell Social Club (although I haven't been to that many), and rightly so. She has come off of one of her most successful and critically acclaimed releases, Strange Mercy. With anticipations high, the tension was palpable as the stage crew tuned the guitars, adjusted the lights, and kicked the fog machines into full gear, after a wait that seemed like an eternity.
When she did come out, the tiny Annie Clark in her high heels showed that big surprises come in small packages. Playing mostly off of the excellent Strange Mercy, the powerful sound of St. Vincent demonstrated the best of the recent album. Despite the amazingly forceful performance of many of her excellent new tracks, Clark came across as incredibly modest throughout those brief moments in between songs where she gave the audience a brief glimpse into everything from her music video for "Cruel" to her recent cover of The Pop Group's "She Is Beyond Good and Evil."
It wasn't all constrained to the new work, as Clark and company provided some of the greatest moments performing older hits, including an excellent cover of "She Is Beyond Good and Evil." It was St. Vincent's performance of "Marrow" that they were able to give a much more intense life to, which cannot be given complete justice when listened to recorded. It was the encore that stole the show with an amazing rendition of "Your Lips Are Red." It featured Clark jumping into the audience at the most intense moments of the track, and within seconds doing a complete turnaround and calming down the song to what was the end of one of the greatest performances I have seen in recent memory.
And on that night Clark certainly made that guitar her bitch.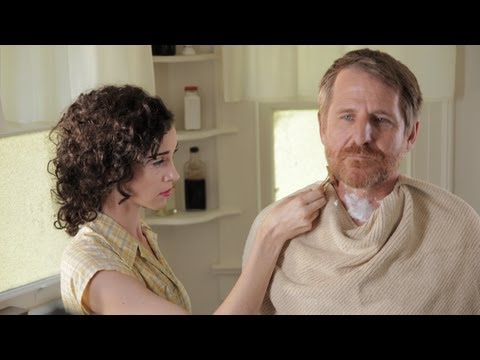 1 Comment
:Brudenell Social Club, DJ Ones, St. Vincent, Strange Mercy
more...
by DJ Ones on Oct.03, 2011, under Daytime
Consider this an introduction, partly because many of you may have never visited nor even heard of the lovely Brudenell Social Club. The main reason for this is because it is in Leeds, England, where I, DJ Ones, am currently stationed for my year on exchange. I found myself looking for great music clubs in this fine city and stumbled across the Brudenell Social Club, where I learned that KNC favorite  Megafaun had played a handful of days before my arrival in the U.K. When I heard that Male Bonding would be playing a couple of days later on Oct. 1, I grabbed a new friend with a funny accent and headed over to the Brudenell.
After the doors opened at 7:30 p.m. and four local bands played with mixed reactions from the crowd, Male Bonding finally took the stage in this modestly-sized baseball field-shaped club.
Coming off of the release of their new, cleaner sounding album Endless Now I wondered how their new material would translate to the scruffy sound of their live shows. The show itself highlighted the best of this relatively new band's already impressive two albums. A mixture of sounds from their previous two records leaned towards the fulfilling and more abrasive rock sound of their debut Nothing Hurts. This combined with the scrappy tracks of their debut produced a cohesive and enjoyable rock experience.
About halfway through the set I realized what was at the heart of some of their best material: the percussion section. From the visceral bass introduction to songs like "Weird Feelings" to the faster drums of "Year's Not Long," the sound came across with both style and substance. Fast-paced, upbeat, and to the point, Male Bonding put on one hell of a live show filled with few breaks and constant excitement.
It was with the last song, "Year's Not Long," that ended the night on a high note. Male Bonding provided a set full of controlled chaos: a fine balance of frantic instrumentals and cohesive songwriting. The sound in the Brudenell was great, Male Bonding was a bottle of energy, and their set was satisfying and memorable as a first for myself in the U.K.
Leave a Comment
:Brudenell Social Club, DJ Ones, Male Bonding
more...